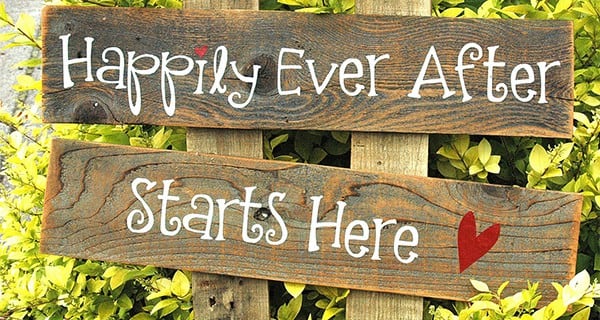 Ciao a tutte!
Lo so, sono sparita per un bel po' ma, come avevo accennato, negli ultimi tempi sono stata in balia di una serie di vicissitudini che mi ha spossata sia fisicamente che mentalmente.
Nell'ultimo mese e mezzo ho perso 7 chili (tranquilli, almeno uno l'ho recuperato in questi ultimi giorni!), ho guadagnato una marea di capelli bianchi, abbassato il livello di colesterolo e aumentato quello di stress.
Ma per un buon motivo, per uno di quei cambiamenti positivi che aspettavo da tantissimo tempo, direi anche troppo. E che spero sia l'inizio di una parentesi dal nome "e vissero per sempre felici e contenti" (ok, magari per sempre sempre no, forse è pretendere troppo, ma almeno per un bel po'!).
Tutto quello che ho ottenuto, nella vita, me lo sono dovuto guadagnare a colpi di lacrime e sangue, per me non ci sono mai state botte di fortuna o "spintarelle" (chiamiamole così!). E stavolta non ho fatto eccezione. Accantonare il blog è stata una scelta obbligata, più che per una totale mancanza di tempo (in realtà dei momenti avrei potuto ritagliarli), per una totale spossatezza e penuria di concentrazione e voglia.
A partire dal nuovo anno spero di ritornare più tonica e performante di prima: le premesse per una vita più serena ci sono finalmente tutte!
Per ora mando a tutte un abbraccio, mi scuso per l'assenza sia su questi schermi che sui blog che di solito amo frequentare e commentare, e vi auguro dei felicissimi giorni di fine ed inizio anno.
A presto!
Voster Sempre Voster
Cristina
Hi my lovely readers!
I know, I disappeared for many, many days. But as I wrote in a previous post, I've been crazily busy in this last period. A lot of things in my life has changed and I've been very stressed from a physical and emotional point-of-view.
In the last six or seven weeks I lost 7 kilos (don't worry, I think I've already regained at least one of them in these last days), I reduced my cholesterol level but increased the number of white hair on my head and my stress level too.
But I really had a good reason for all of this. I've been waiting for a positive change in my life since years and it seems it has finally arrived. I hope it will be the starting point of a history called "happily ever after" (ok, I don't pretend I will live in a sort of "pink cloud" for the rest of my life, but at least I hope I will be more peaceful and calm for a long period!).
I have always had to fight in my life. I have never obtained something because of luck or some sort of other "help", if you know what I mean. The recent events aren't an exception: I had to fight a lot to reach this improvement, this positive change. I've fought for months, expecially the last two months.
This fight absorbed a lot of time and energies. To be completely honest, I could have found some moments to update the blog, but I really didn't have the strenght to do it.
But I promise I will be more present here starting from the new year: finally, all the right premises for a best life came true!
For the moment, I really want to apologize for my absence, expecially with my loyal readers and with all my lovely fellow bloggers (I abandoned your blogs too...!). Hope you're spending beautiful holidays and... See you soon!
Voster Semper Voster
Cristina