Buonasera a tutte!
Lo so, lo so, la latitanza continua... Troppi pensieri, in questo periodo!
Vi propongo una gradient fatta qualche settimana fa. Per realizzarla ho usato l'
Orly Melt Your Popsicle
come base e sopra vi ho applicato l'
Orly Beach Cruiser
.
Mi son quasi esplose le coronarie per cercare di fotografarla, è stata davvero dura "catturare" per bene lo stacco tra due colori così sparaflesciosi!
Difficoltà tecniche a parte, credo che siano due colori che si sposano benissimo. Certo, non è esattamente la manicure che indosserei per un colloquio di lavoro, ma volete mettere che figurone vi farebbe fare in spiaggia???
Per oggi è tutto, un bacione!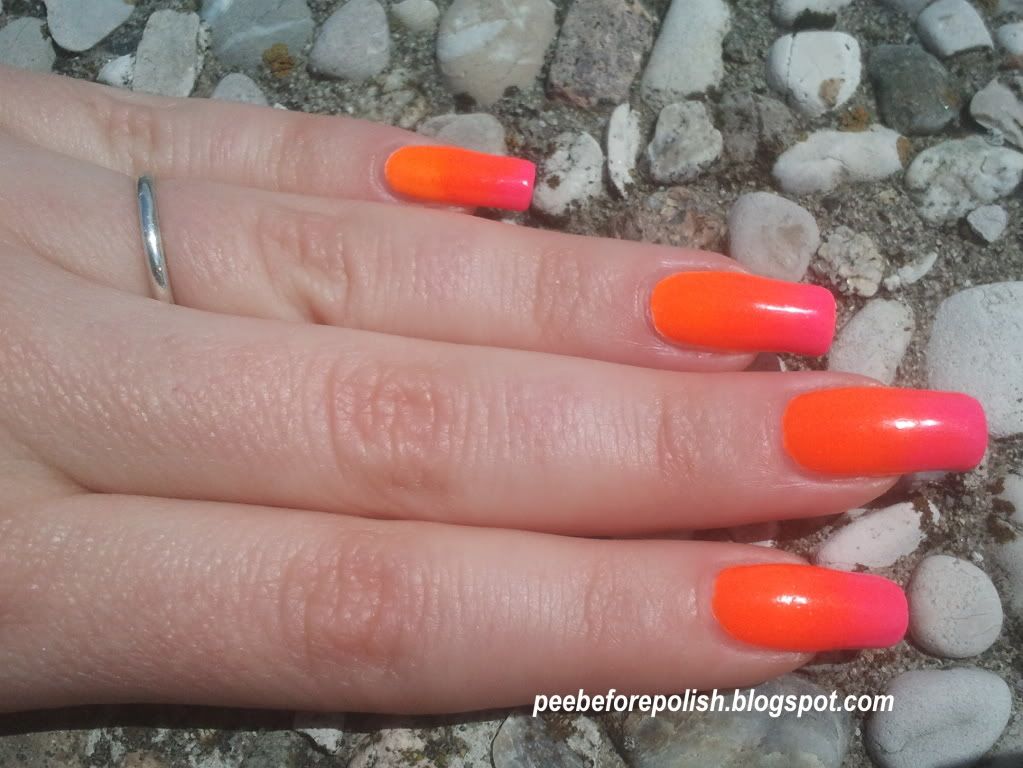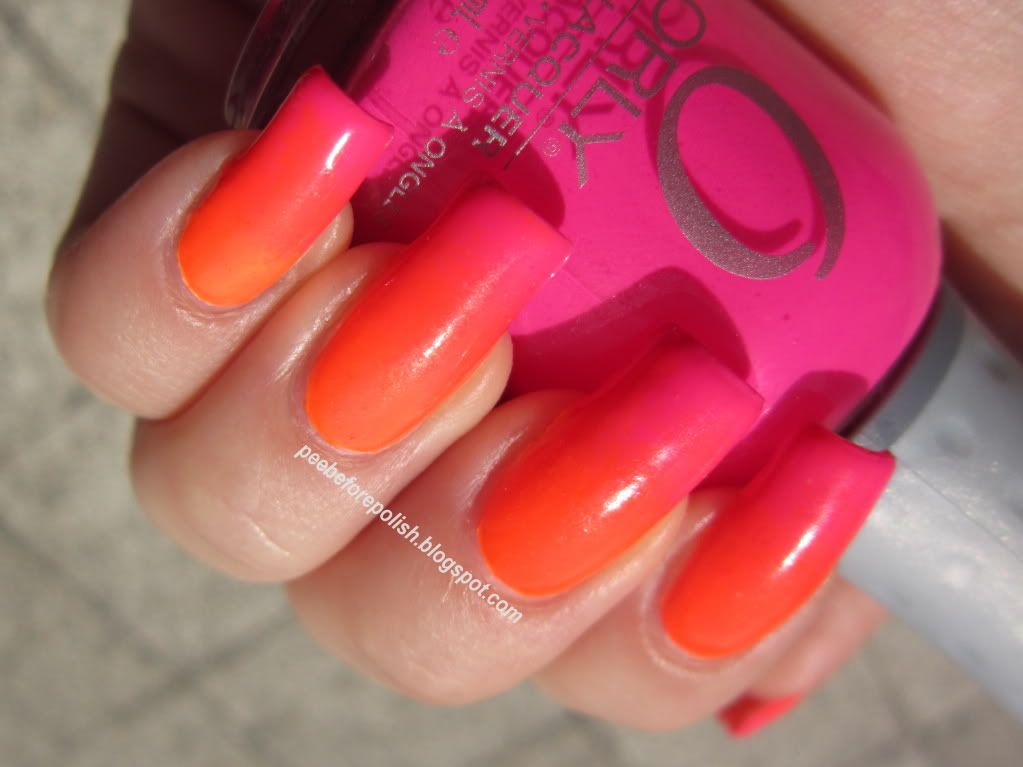 Hi ladies!
I'm so sorry that I am posting so rarely in the last period... I have too many thoughts on my mind!
Today I'm going to show you a gradient manicure I realized some weeks ago. I used Orly Melt Your Popsicle as a base and I sponged Orly Beach Cruiser upon it.
I nearly became crazy trying to photograph it, it was so difficult to capture the "break" between the two colors.
But I think that these two colors work very well together. Maybe this isn't a work appropriate manicure but I think it would look great for a night out or on the beach!
That's all I have for you today, have a nice evening!
*** Entrambi gli smalti Orly mi sono stati inviati a scopo recensione ***
*** Both Orly polishes were sent me for review ***