E' da tanto che non vi mostro più uno smalto Kiko, dimostrando uno spirito ben poco campanilista smaltariamente parlando, per cui eccovi il 389 Lattementa, che fa parte della ultima, massiccia "buttata" di colorazioni proposte dalla casa bergamasca e che vi avevo mostrato rapidamente in
questo post haul
.
Lattementa è un verde-azzurro cremoso, tecnicamente potrebbe essere definito un pastello ma è davvero molto acceso e luminoso anche senza top coat. Il suo punto debole sta senz'altro nell'applicazione: ostica a dir poco. Tende a stendersi con fatica, creando delle striature che si autolivellano solo se si utilizza sopra un top coat ad asciugatura rapida coi fiocchi.
Pigmentazione molto buona (due mani nelle foto), asciugatura rapida e durata sempre buona.
Il colore è stato davvero difficile da catturare, con tre fotocamere tre non sono soddisfatta del risultato comunque: nella foto al sole il verde non "esce" come dovrebbe. Diverso il discorso per le foto all'ombra, il colore è decisamente veritiero.
A presto col prossimo post e buona notte a tutte!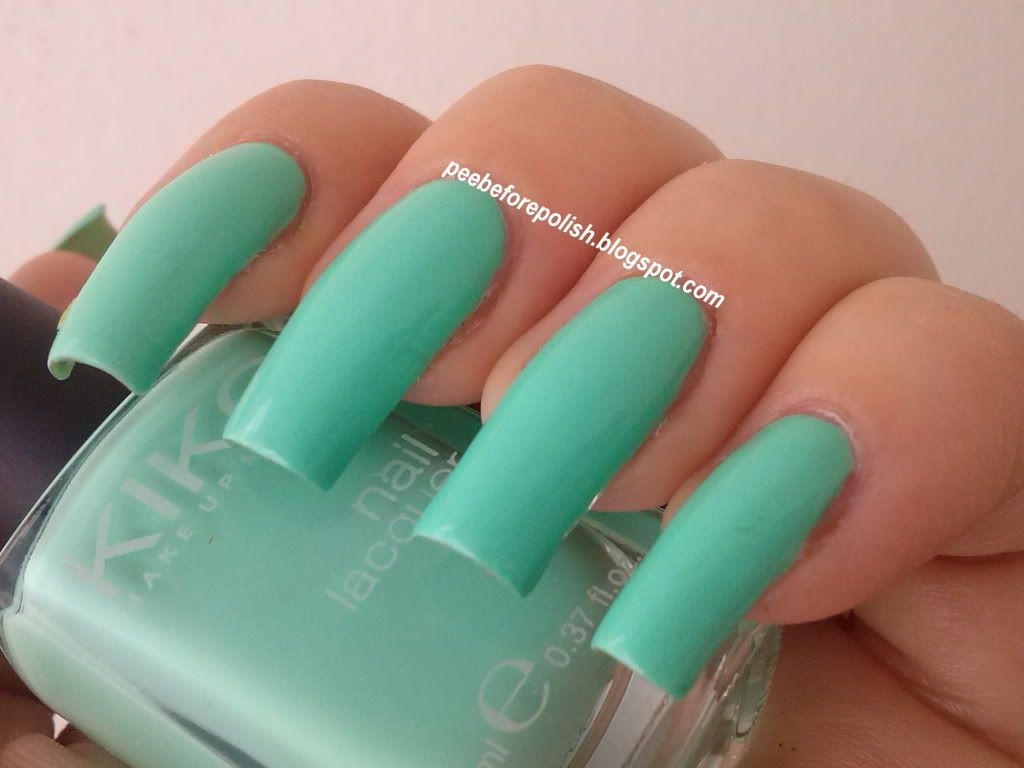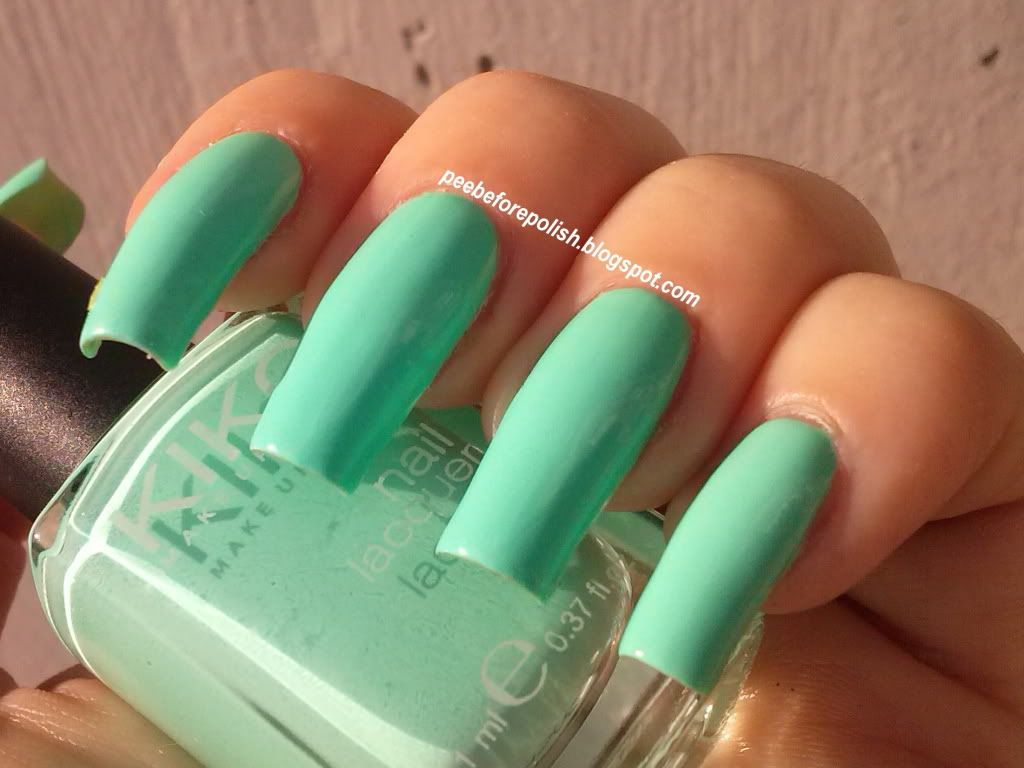 Hi ladies!
I haven't posted a polish by Kiko for a while... I'm not so patriotic when it comes to nail polishes! Today I have for you #389 Lattementa (Mint-flavored Milk), that I quickly showed you in a previous post together with other purchases of that month.
Lattementa is a green/light blue creme, in theory it could be defined a pastel but IRL it's really bright and glossy even w/o top coat. Unluckily, application is awful: formula is sooo streaky and it doesn't self-level, I recommend the use of a high quality fast drying top coat to avoid this problem.
Pigmentation is really good (two thin coats in my pics), it dries fast and has a good longevity too.
It was hard to photograph it, I tried three different cameras and it seemed that I couldn't catch properly the green. This is evident in the last pic (in direct sunlight), on the contrary I'm really satisfied with the two pics in the shade, the color is accurate.
That's all I have for you today, farewell and goodnight!
Applicazione / Application

2/5

Asciugatura / Drying time

4.5/5

Coprenza / Pigmentation

4.5/5

Durata / Longevity

4/5

GIUDIZIO FINALE / OVERALL

3.75/5