Buonasera a tutte!
Torno anche oggi con uno smalto Kiko, il 358 Pesca.
Innanzitutto, il colore: mmmm, un pesca strano. Decisamente acceso, coralloso, aranciato. Come il
389 Lattementa
, a metà tra il pastelloso e il neon che asciuga bello lucido.
Altra similitudine col Lattementa: la formula. Meno antipatica di quella di quest'ultimo, sì, ma comunque gradevole come la sabbia nelle mutande. Troppo densa, troppe strisciate. Peccato.
Pigmentazione decisamente buona, asciugatura rapida, durata media. Tutto sommato, trovo che sia un colore stupendo per l'estate, da utilizzare assolutamente anche sui piedi specialmente se, a differenza mia, non siete strettamente imparentate col fantasmino Casper. (a tal proposito, vi annuncio orgogliona che sabato, in piscina, sono riuscita persino ad ustionarmi le chiappe. Ebbene sì: terga alla coque. Oh, beh.)
Con questa meravigliosa informazione che sicuramente cambierà il modo in cui mi leggete (il vostro Pirlometro starà scoppiando, ne sono certa), vi abbraccio e vi auguro una buona serata!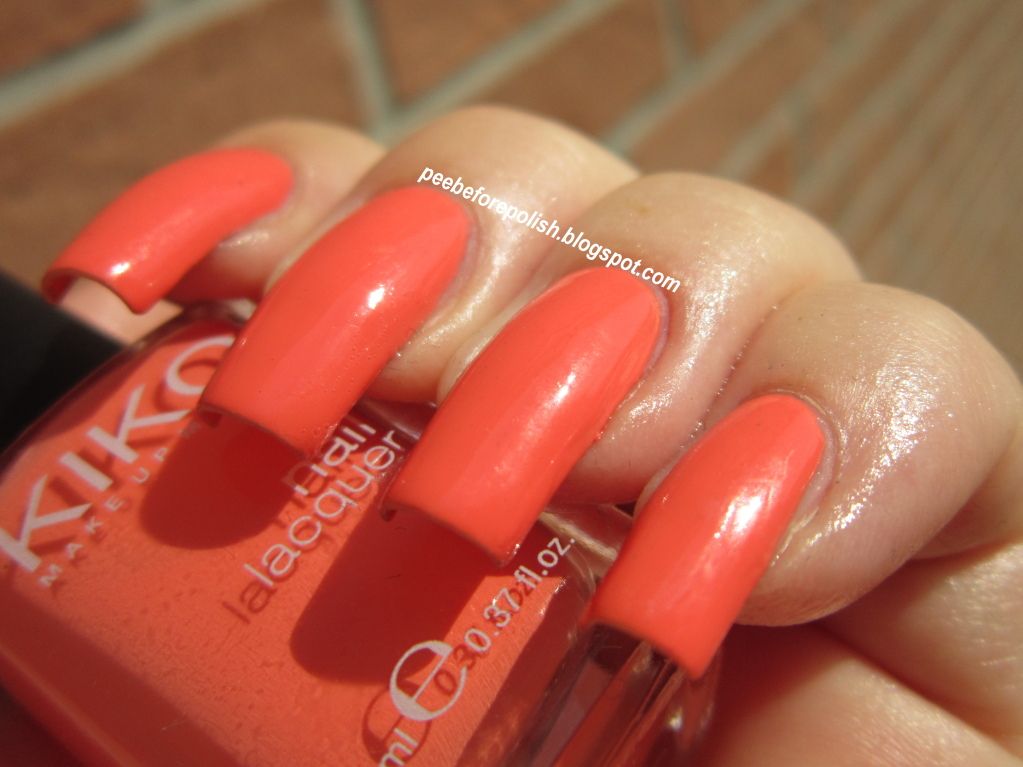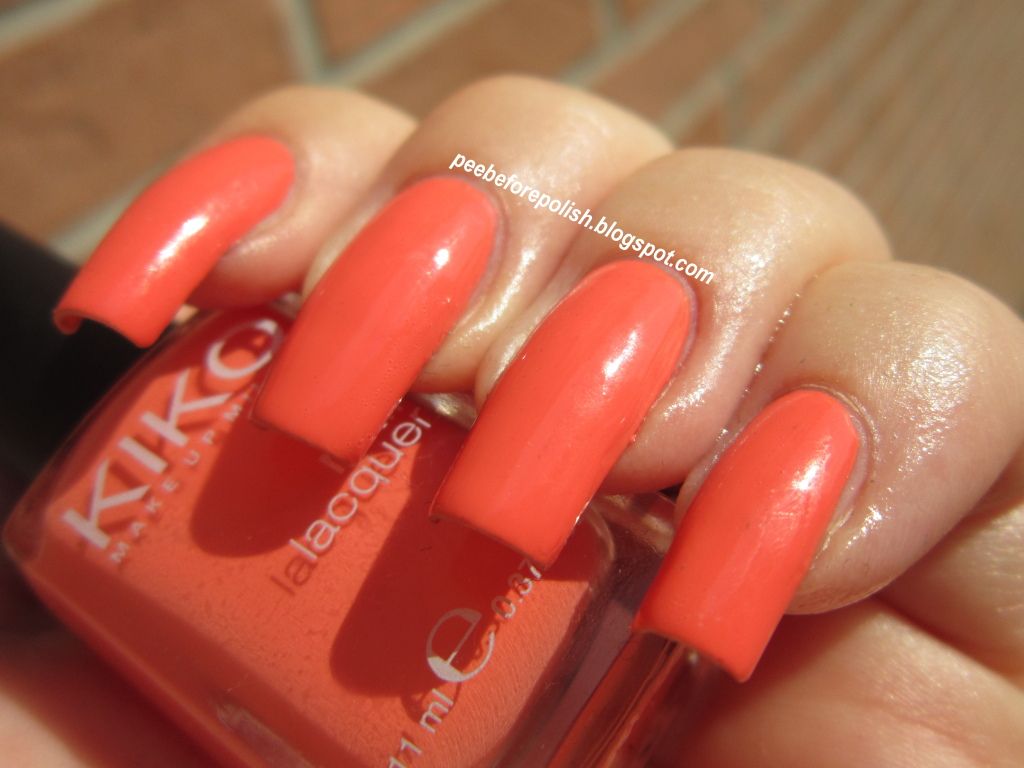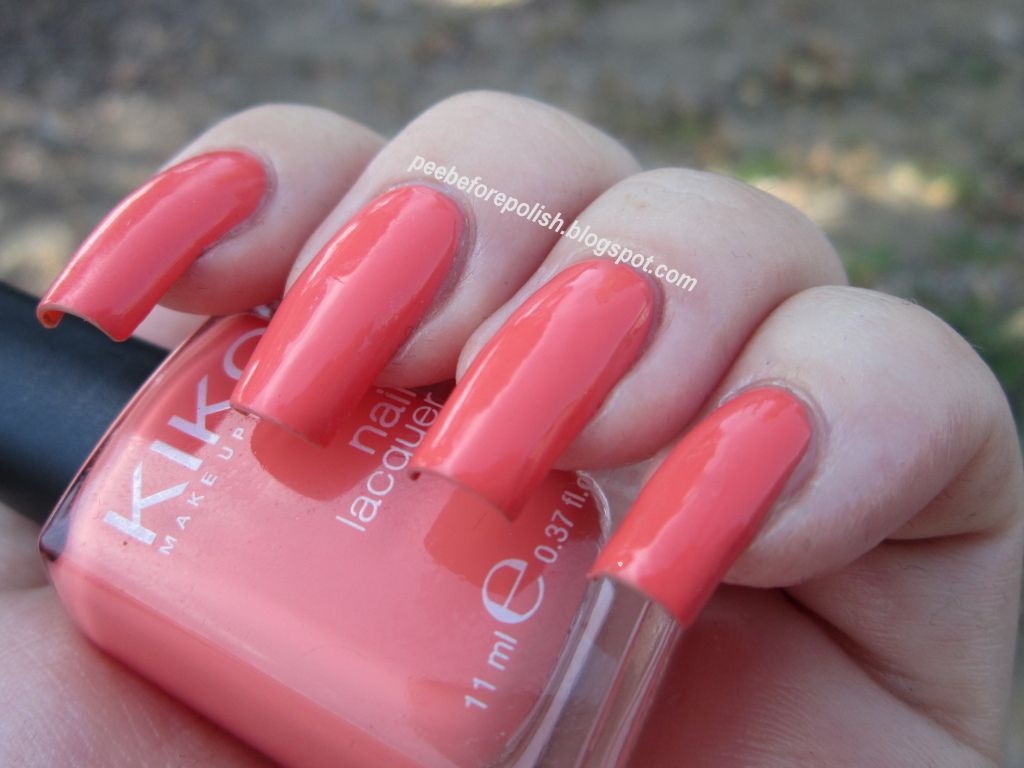 Hi ladies!
Here I am with another Kiko polish, #358 Pesca (Peach).
First of all, about the shade: mmm, this is a weird peach! I'd describe it as a bright peach/coral with a hint of orange. Similarly to #389 Lattementa, its finish is between a pastel creme and a neon which dries glossy.
Another (sigh) analogy with Lattementa: the formula. Well, I think that the formula of Peach is a bit better than Lattementa's one but, in any case, it's sooo nasty. Too thick, too streaky. In Italy we'd say "It's pleasant like sand in your panties".
However: pigmentation and longevity are good and drying time is fast.
I think that this is a beautiful shade for the summer, it looks great also on feet, expecially if you are tanned (on the contrary, I am next of kin of Casper the ghost. Last Saturday I went to the swimming pool and I sunburnt my buttocks. I swear!!!).
Ok, that's all I have for you today, I also gave you an extra (and non-desirable) info!!!
Applicazione / Application

2.5/5

Asciugatura / Drying time

4.5/5

Coprenza / Pigmentation

4.5/5

Durata / Longevity

4/5

GIUDIZIO FINALE / OVERALL

3.75/5