Come vi ho già detto, sono stata una pessima blogger negli ultimi tempi: sono stata poco presente e ho un sacco di commenti splendidi lasciati senza risposta. Scusarmi e basta mi sembrava troppo poco, per cui vorrei farmi perdonare con un post particolarmente succoso: il resoconto fotografico e non solo della mia avventura al Cosmoprof Worldwide 2013!
Ma prima di iniziare la carrellata di immagini vorrei ringraziare
Piola
per essere stata una formidabile compagna di scarpinate alla scoperta di più stand possibili! Peraltro vi consiglio di controllare il suo blog perché anche lei pubblicherà oggi il post con le nostre avventure. Comunque, è sempre un piacere trascorrere qualche ora insieme ad altre smaltare accanite, insomma qualcuno che possa capire quella voglia irrefrenabile di osservare, toccare e paciugare con queste piccole boccette della felicità (e che non pensa che tu sia folle quando discetti di cose come differenze tra holo scattered e linear o metallici e cromati).
Velo di malinconia: sarebbe davvero bello poter incontrare di persona tutte le mie amicicie smaltare, e poterlo fare con una certa frequenza... Beh, bando ai piagnistei, siete pronte? Ottimo!
Hi ladies!
First-of-all, I want to apologize with all of you. As I wrote in my last post, I have been a bad blogger in the past days, I've posted rarely and I haven't replied to all of your wonderful and sweet comments. I've been very busy and it's not a great period for me.
Hope you'll forgive me after this post, I have a lot of pics to show you because, as I've announced last week, I visited to Cosmoprof Worldwide Bologna!
Before showing you the pics of my favourite stands (I will write a second post about my purchases), I want to thank Piola, who was a perfect "partner in crime". It's always a pleasure to meet in person other wonderful bloggers, I wish it could happen more often! Don't forget to check her blog because she is going to publish a post about our adventures too.
Well, are you ready for my photo feature? Let's go!
Settore smalti, ovviamente il più corposo. Ci siamo subito imbattute nel mega stand Flormar, un ottimo inizio, no?
Parlando invece di italici stand che davano la possibilità di
svuotare il portafogli
acquistare, bellissima la mega esposizione di smalti OPI. Avevano anche le ultime collezioni come la Euro Centrale, sebbene fosse possibile acquistarle solo in blocco. Niente acquisti per me, onestamente 12€ in fiera mi sembra un prezzo troppo elevato.
Clarissa Nails mi ha riservato un'altra delusione, dopo quella dello scorso anno: anche stavolta, grande assenti erano le ultime collezioni China Glaze, la Glitz, la Texture e la Hologlam, solo esposte. Dopo aver chiesto alle loro standiste, che non avevano la più pallida idea di cosa io stessi parlando, la conclusione è stata che erano solo in preview. Peccato che alla Fiera dell'Estetica di Roma ne avessero annunciato la vendita.
In arrivo invece i miei acquisti targati Orly e CND, gli stand come al solito erano ben forniti anche con le ultimissime novità come la Hope and Freedom.
The first stand we visited was the one from Flormar. Unfortunately they sold only on Monday (I went there on Saturday).
Talking about Italian distributors of Us Salon Brands: OPI had a fabulous and huge stand. I love how they stored their products. They have all the latest collections like Mariah Carey or Euro Centrale but I didn't buy anything because prices were very high despite the usual discounts reserved to exhibitions (12€ for a bottle!!!).
Last year I wrote that I was very disappointed by Clarissa Nails, which distributes China Glaze in Italy. This year I wasn't disappointed, I was pissed off (sorry for my french!). A few months ago they announced the launch of Glitz, Hologlam and Texture collections and they told that these collections would have been available for purchase during Cosmoprof. They also sent a newsletter three or four days before the beginning of the exhibition and they confirmed the news. Of course, during Cosmoprof these collections weren't available. They were only shown for "preview". What the hell...?
Luckily, immediately after this disappointing stand I visited the Orly and CND ones, which were fabulous and all the newest collections were sold with a huge discount.
Flormar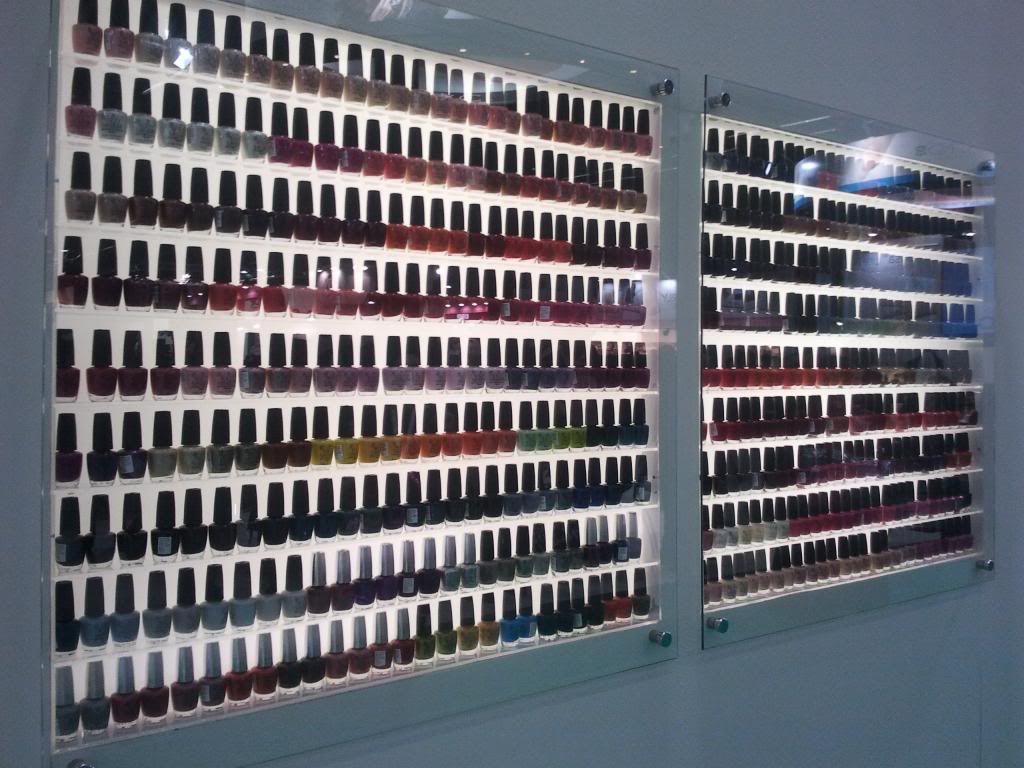 OPI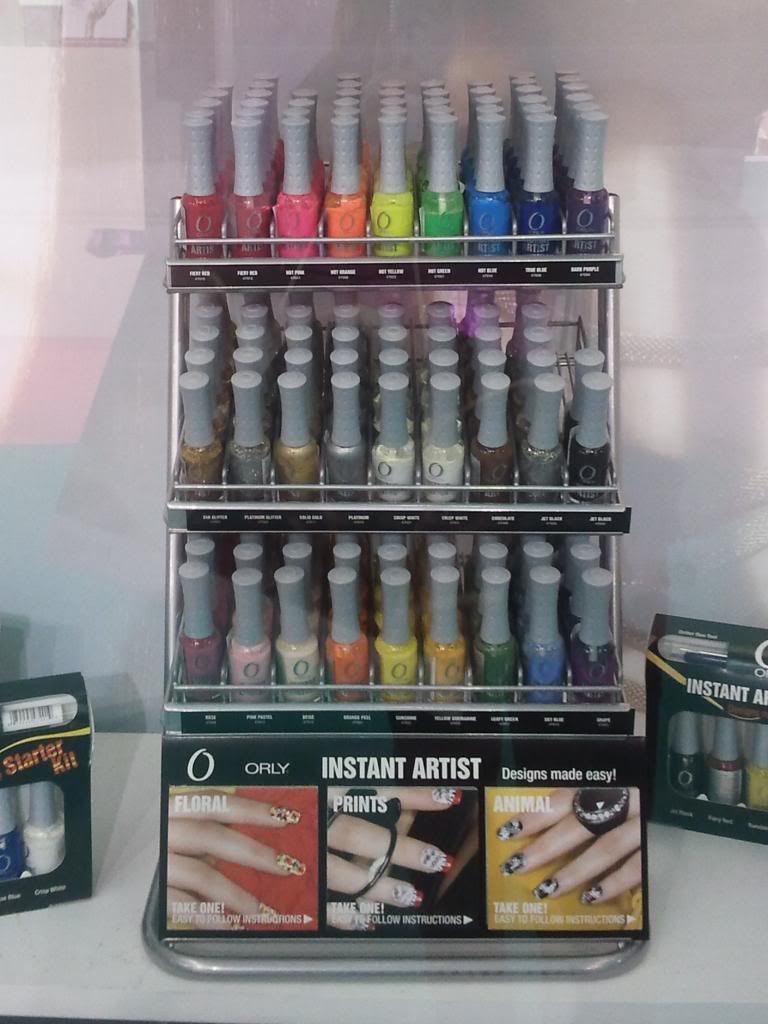 Orly
Orly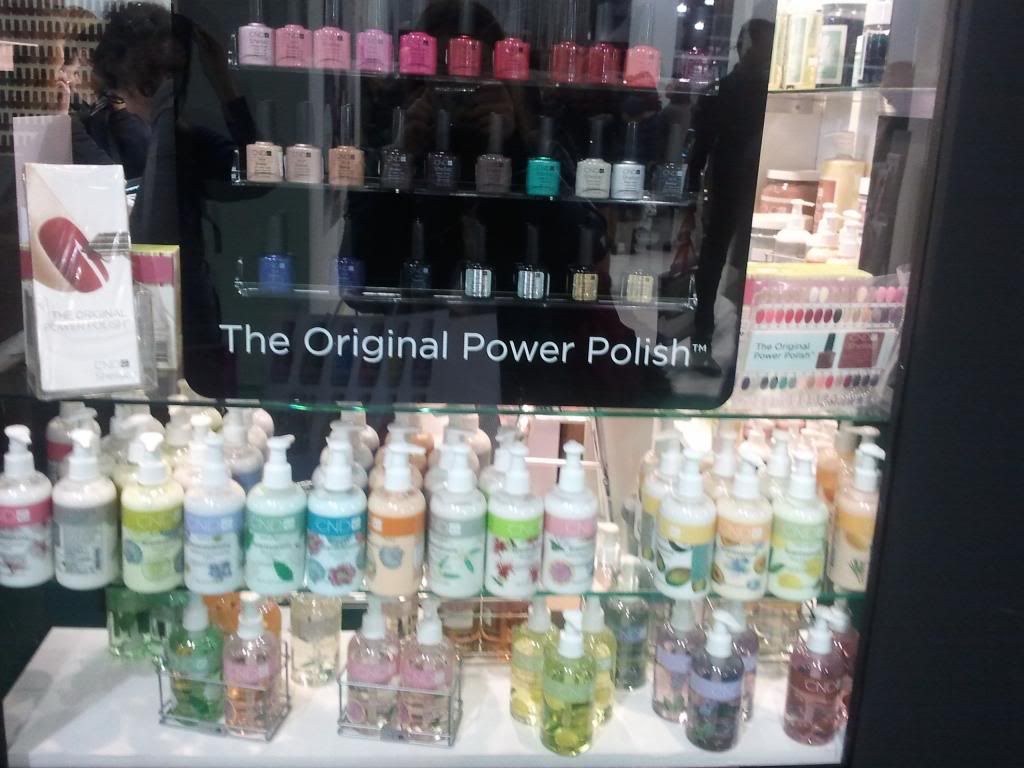 CND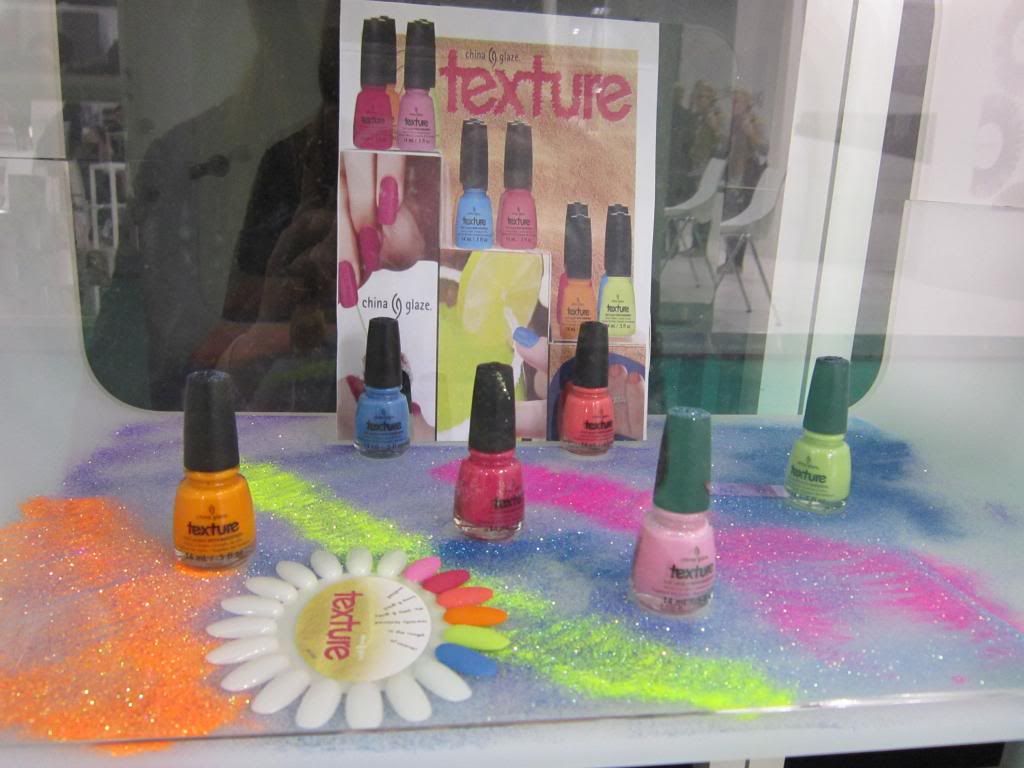 Clarissa
---
Pezzo forte del padiglione smalti è, senza dubbio alcuno, lo stand dei polacchi di
Eurofashion
, distributori di Color Club: dire che sono fornitissimi è riduttivo. Hanno tutte le collezioni, da quelle più vecchie all'ultimissima Halo Hues, a prezzi davvero vantaggiosi. Anche qui mi son data alla pazza gioia!
Ottimo range prodotti anche dai francesi di Peggy Sage, dagli smalti al make up, fino a vari accessori trucco e nail art.
Sono rimasta inoltre incantata di fronte agli splendidi gel unghie della napoletana Lady Nail, oltretutto presentati in maniera particolarmente scenografica.
One of my favourite stand was the one from Eurofashion, which distributes Color Club and other brands in Poland. It was probably the best stand of the entire exhibition. Halo Hues 2012 and 2013, True Fashion, Winter Affair... They have all the collections you need, and cheap prices too (except for Halo Hues which were sold for 11€ each, but those polishes are very expensive also in US).
Then, I also visited Peggy Sage, which offered a very good range of products, and I fell in love with the acrylic gels sold by Lady Nail, an italian brand from Naples... I'm not a big fan of acrylic nails, but seriously, their colors were beautiful!
Eurofashion (Color Club)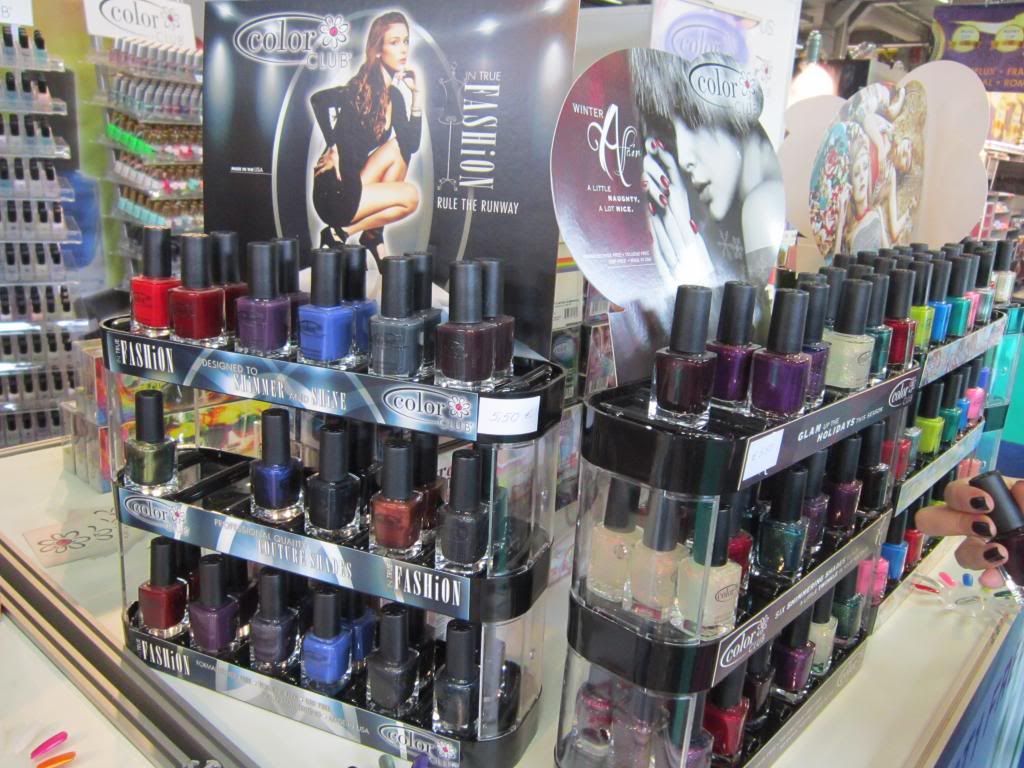 Eurofashion (Color Club)
Peggy Sage
Lady Nail
---
Un po' di preview Essence e Catrice, tra cui spiccano i nuovi Twins per Essence e la collezione Geometrix (ne adoro il concept) per la sorella maggiore.
A few pics from Essence and Catrice stand. I fell in love with Geometrix collection by Catrice! A good news for caviar fans: Candy Shock collection will include the micro beads you need for create a caviar manicure.
---
Il settore internazionale era qualcosa di spettacolare... Dovrei scrivere per ore per poter descrivere tutto, quindi sottolineerò solo quello che mi ha maggiormente colpita al cuore: in primis i Bootie Babe, distribuiti da Nubar, particolarissimi smalti a forma di... Chiappette. Una vera e propria tortura non poterli acquistare!
Sono rimasta incantata anche di fronte ai Nails Inc, in particolare la collezione Feather mi ha colpita al cuore.
Menzione d'onore anche per le nuove collezioni 2013 China Glaze in super preview e per il fantastico stand NYX, che negli scorsi giorni ha finalmente aperto lo store italiano. E qui devo essermi emozionata perché le mie foto sono uscite sfocatissime, per fortuna la gentilissima
Valentina
mi è venuta in soccorso "prestandomi" i suoi scatti!
Momento di profondo acidume: da Ciaté, che continua a puntare tutto sulla Caviar manco fosse l'innovazione del millennio (e manco fosse una sua idea, oserei dire), sono stata quasi sbranata viva per aver OSATO fare una foto. Nota bene che chi ha il pass press, come me, può scattarle senza problemi. Una mezza idea di infilargli sotto il naso la mia tessera dell'Ordine ce l'ho avuta, eccome...
Sometimes visiting Cosmoprof can be frustrating: there were wonderful products shown in the International pavillion, but they weren't available for purchase. Sigh sob. I was sooooo sorry because I absolutely wanted a Booty Babe polish, I love the packaging, it's gorgeous!!!!
I also fell in love with the new polishes by Nails Inc (Feathers) and I also had the chance to see all the collections that China Glaze will launch in 2013.
I was soo happy to see NYX products in person because they have recently opened the Italian on line store. Special thanks to Valentina who borrowed me her photos, mine were completely out of focus!
A bitter note about Ciaté. I took a pic at their stand (they showed -again- their sets for Caviar manicure, so nothing new) and they got mad!!! Please note that I had a press pass (I'm a contributor for some Italian journals) so I was allowed to take all the pictures I want. I really don't understand their rude policy.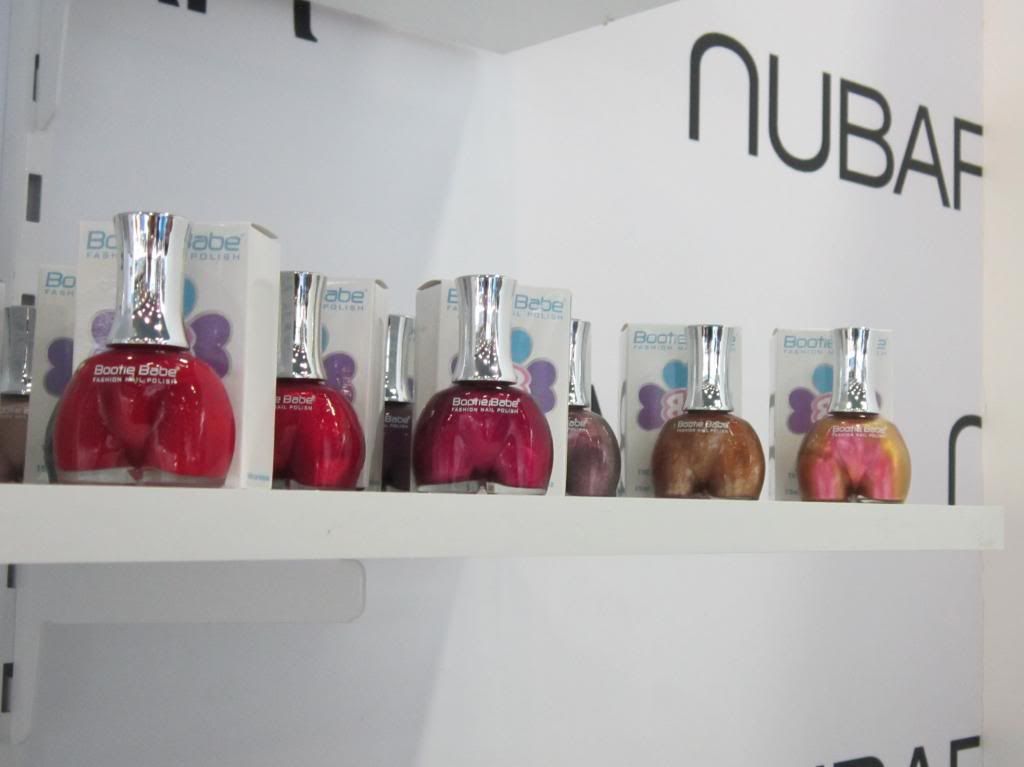 Bootie Babe
Nails Inc Feathers
Nails Inc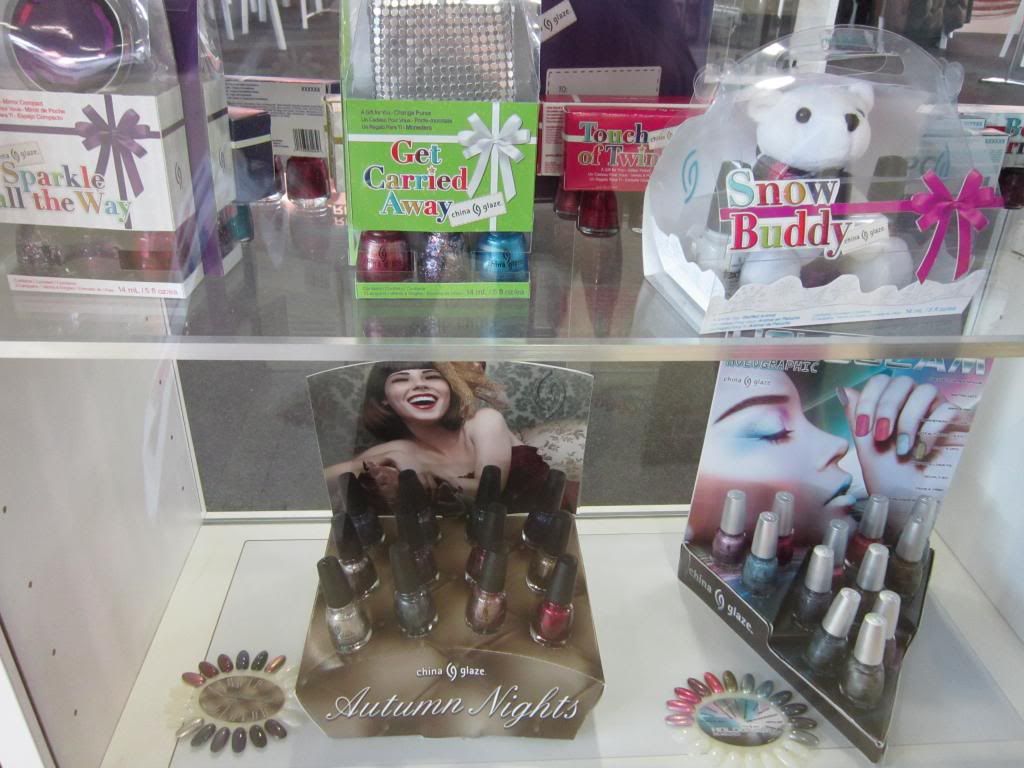 China Glaze US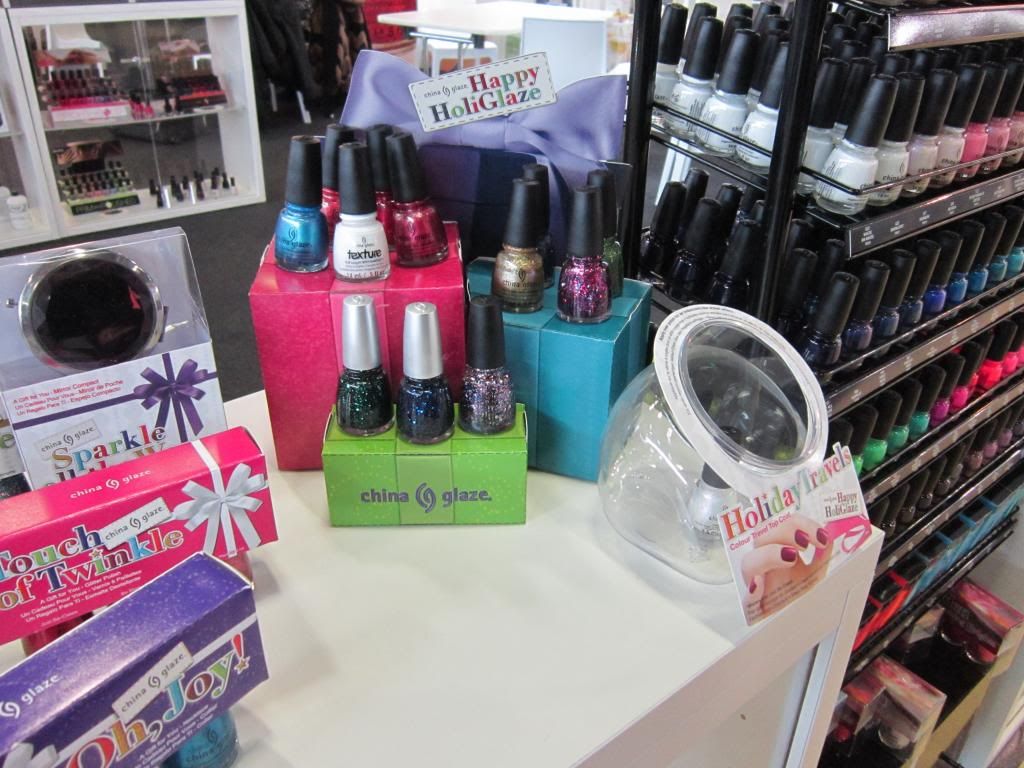 China Glaze US
Sinful Colors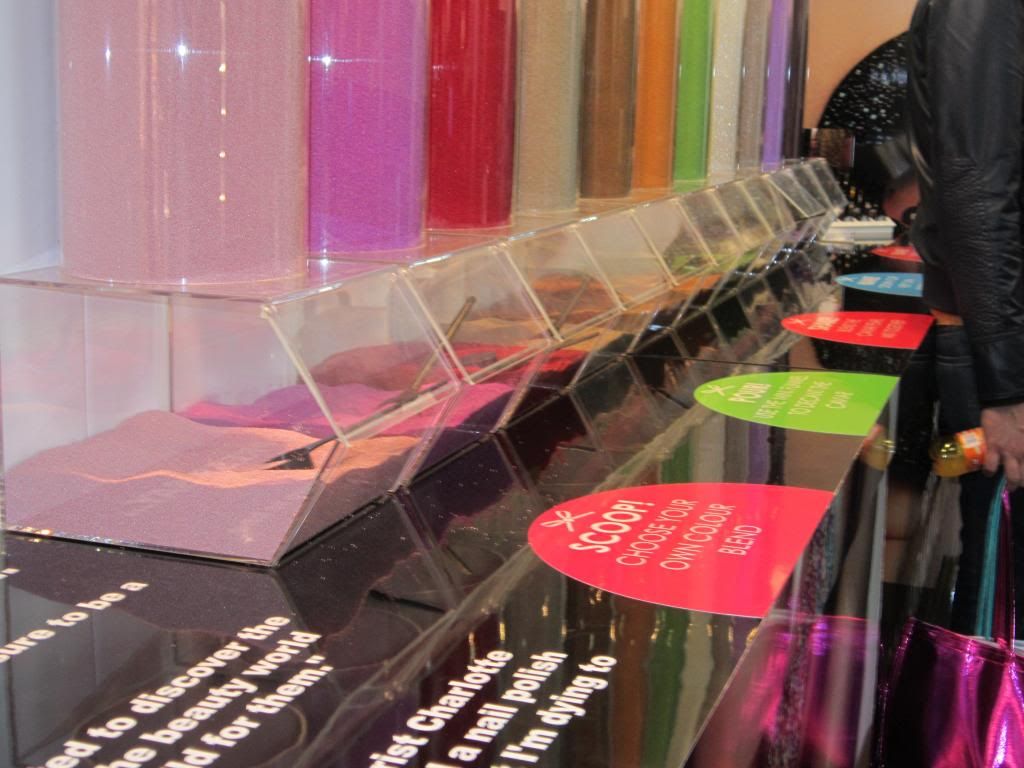 Ciaté
---
Una rapida panoramica anche ad altri espositori di varia natura: sono rimasta incantata dal meraviglioso stand de L'Erbolario, che ha riprodotto in tutto e per tutto uno dei loro tipici negozi. Semplicemente delizioso! Molto scenografico e verde anche lo stand degli specialisti dei capelli parmigiani di Davines. Tentazioni a non finire anche da Kryolan, specializzati in make up teatrale, con palettes professionali dai colori pigmentatissimi ed intensi. Infine, gli spagnoli di Ten Image hanno dato sfogo a tutta la loro bravura e creatività truccando viso e corpo di una bellissima modella esattamente come la mia adorata Regina Grimilde di Biancaneve.
A few random pics: I love the stand by the Italian brand L'Erbolario (their stores look exactly like it!). A green space for Davines, a very important Italian brand which sells products for hair care.
I also saw many stunning products and palettes by Kryolan. As you can see in the third pic here above, I was so lucky to meet The Evil Queen (make up by the Spanish brand Ten Image) in person!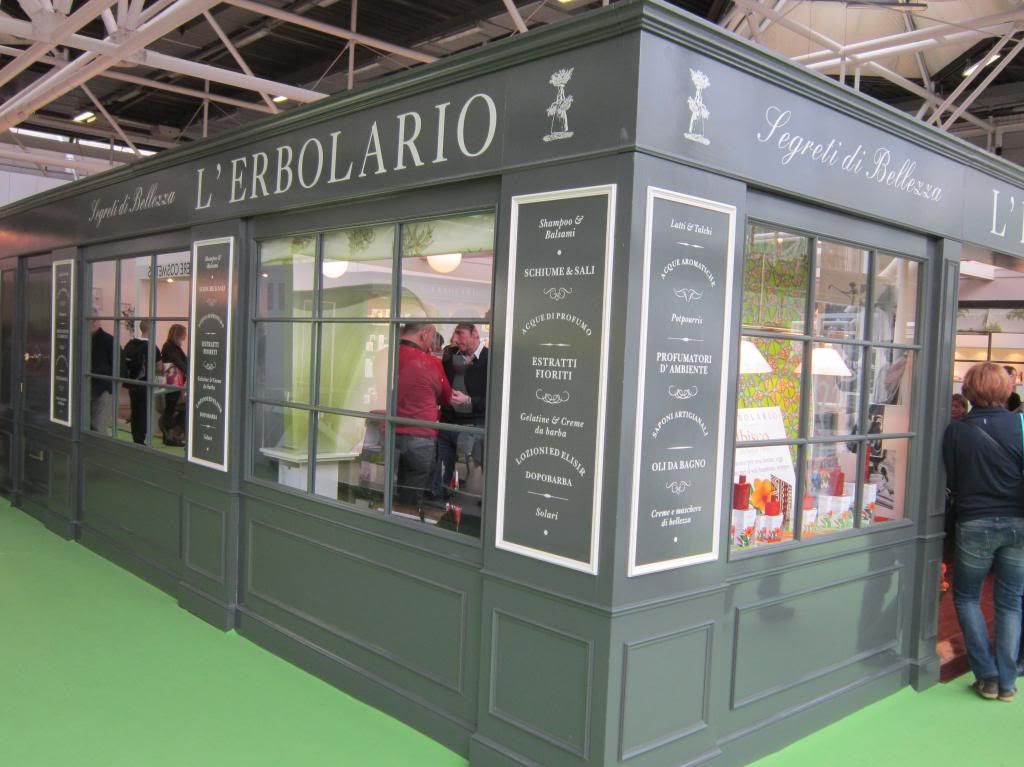 L'Erbolario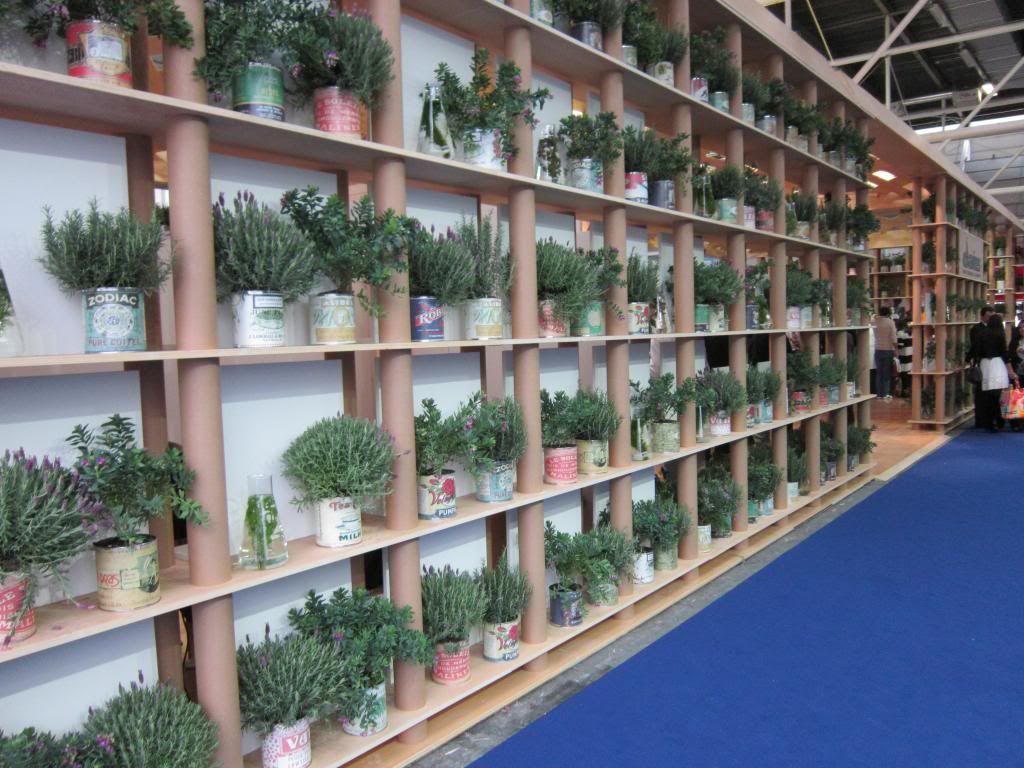 Davines
Ten Image


---
Direi che sono giunta alla fine di questo lunghissimo post. Ribadisco che ne seguirà un altro con gli acquisti e che troverete ulteriori foto
sulla mia pagina Facebook
.
Devo dire che quest'anno sono tornata a casa davvero entusiasta, contrariamente allo scorso anno: l'esperienza passata mi ha consentito di organizzarmi meglio e di andare "dritta alla metà", ottimizzando i tempi e riuscendo a visitare tutti gli stand che mi ero prefissata di vedere.
Insomma, sabato sera ero davvero una ragazza felice!
A presto, vi abbraccio!
So, this is my "general" post about Cosmoprof. Tomorrow I will show you my purchases, can't wait!
Anyway you can find more pics of my adventures on my Facebook page.
When I came back home, last Saturday, I was super tired but super happy too.
That's all I have for you today ladies, hope you enjoyed my post, thank you for reading and watching and have a nice evening!
Follow my blog with Bloglovin