Buonasera ragazze!
Purtroppo anche questo week-end sta volgendo al termine... Uffa! Comunque sia, oggi vi mostro l'OPI Eurso Euro, della recente collezione Euro Centrale.
Premetto che questo smalto, per me, è stato una grossa delusione: non per la qualità, che è eccellente, ma per il colore. E' completamente diverso da alcuni swatches apparsi in rete e che io avevo usato come punto di riferimento, e anche da come appare in boccetta. Non che non sia una bella nuance, ma avrò almeno altri due smalti sostanzialmente identici, e io cercavo e mi aspettavo tutt'altra cosa (ovvero un blu cobalto quasi elettrico). Peccato. Ma la colpa è mia che continuo a guardare e a fare affidamento su alcuni blog dalle foto oggettivamente splendide, da catalogo o rivista, ma che abusano del fotoritocco o delle luci "scenografiche" tanto da trasfigurare il colore degli smalti.
Tornando a Eurso Euro, si tratta di un blu scuro creme molto lucido e con tendenza al viola. La formula un tantino liquida, ma comunque l'applicazione scorre fluida e gradevole, e la pigmentazione è davvero eccellente, nelle mie foto vedete il risultato di una sola mano di prodotto. Anche la durata è davvero molto buona.
E anche per oggi è tutto, un abbraccio a tutte voi e a presto!
Hi ladies!
Oh my God, I can't believe it's already Sunday evening... Week-ends are always too short. Anyway, today I'm going to show you Eurso Euro by OPI, from the recent collection called Euro Centrale.
First-of-all, this polish disappointed me a lot. I fell in love with it after seeing a couple of reviews because it looked like a very bright (almost electric) cobalt blue. In the bottle, it looks like a cobalt blue indeed. But once you apply it on your nails, it appears like a dark creme blue with a hint of purple instead.
Of course, it's a beautiful shade, but it's not what I was expecting and I think I have a couple of dupes in my Helmer.
I suppose I should stop taking as reference those blogs which have beautiful, stunning, perfect photos that are taken in unnatural light conditions and don't show the true color of a nail polish.
At least, Eurso Euro has a very high quality. Formula is a bit runny but application is easy and comfortable.
Pigmentation is very high (one coat in my pics), drying time is really fast and longevity is exceptional too.
That's all I have for you today, thank you for reading and watching and have a nice evening!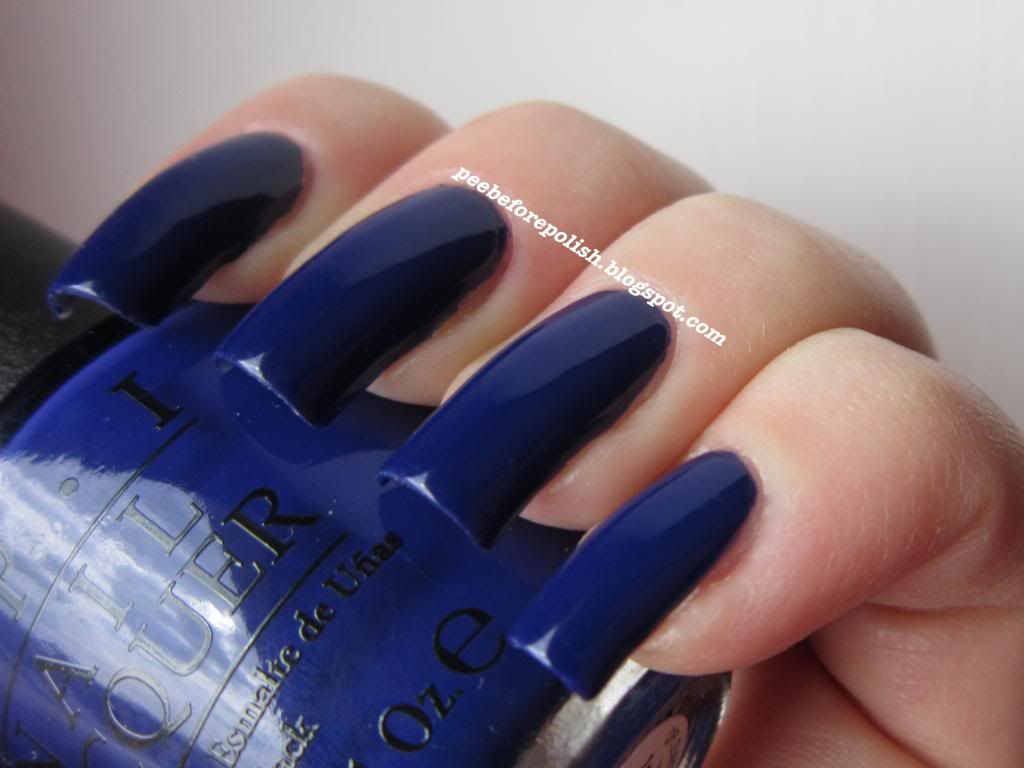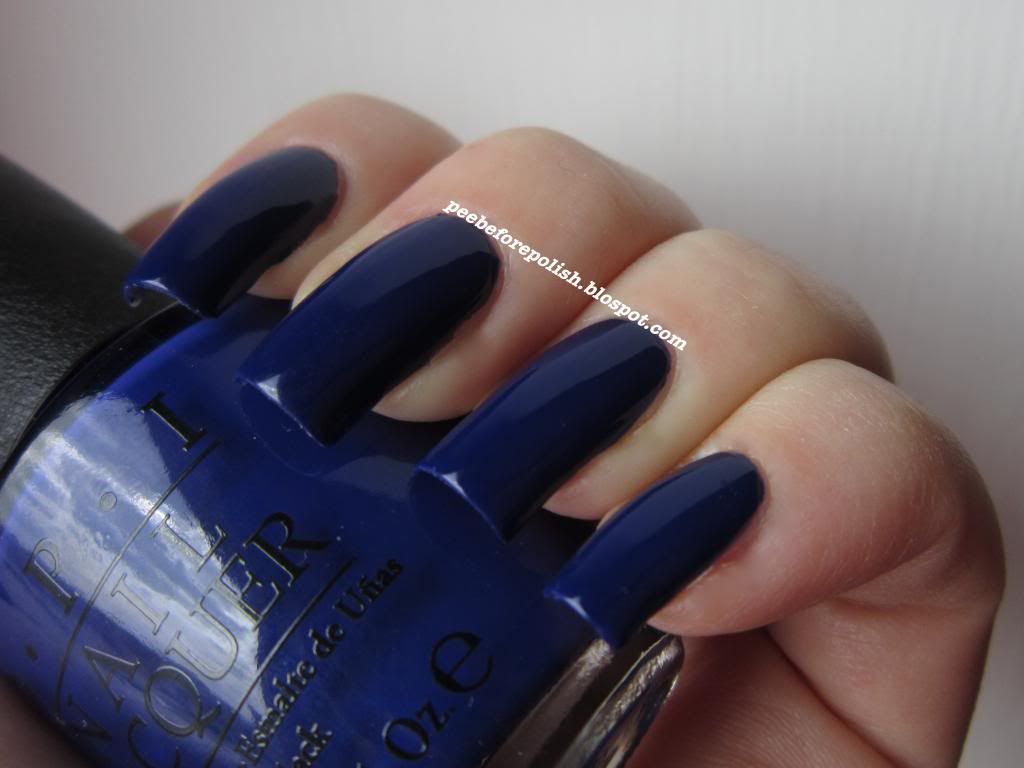 Applicazione / Application

4.5/5

Asciugatura / Drying time

5/5

Coprenza / Pigmentation

4.75/5

Durata / Longevity

4.5/5

GIUDIZIO FINALE / OVERALL

4.75/5