Buona domenica a tutte!
Come sicuramente saprete, Essence ha di recente lanciato una linea di 20 pigmenti multiuso. I Colour Arts possono infatti essere usati nella maniera più classica, ovvero per il trucco occhi, oppure per creare nail arts od ancora sulle labbra.
A complemento della collezione, un pennello e basi occhi, labbra ed unghie per poter giocare come si preferisce con questi prodotti.
Hi ladies!
I hope that you're having a wonderful sunday.
As you probably know, Essence has recently launched a collection composed of 20 pigments which can be used in different ways. You can use them in a "classic" way, applying them on your eyes, or you can mix them with a clear polish to create nail arts, or with a gel for the use on the lips.
For this reason, Essence has created also a brush, a nail base, a lip base and an eye base.
Come al solito sono arrivata quando l'espositore era stato ampiamente ravanato, ma ho comunque acquistato il #10 Fairy Dust, il #12 Miss Piggy's Lollipop, il #18 Little Mermaid e il #20 Black Sparrow.
When I found the exhibitor a lot of pigments were sold out, but I picked four shades: #10 Fairy Dust, #12 Miss Piggy's Lollipop, #18 Little Mermaid and #20 Black Sparrow.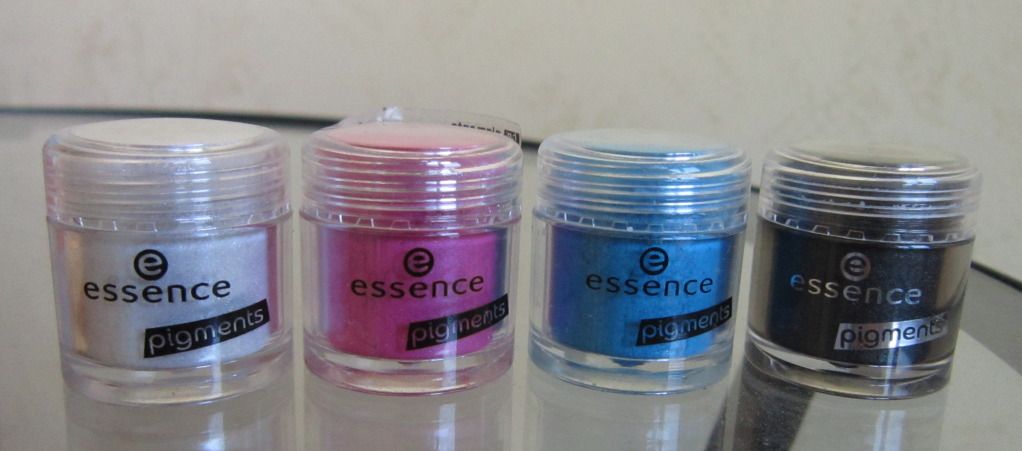 L-R: Fairy Dust, Miss Piggy's Lollipop, Little Mermaid, Black Sparrow
Fairy Dust è un bianco iridescente pieno di glitterini multicolor. Lo trovo perfetto come illuminante per trucchi "da sera" o comunque piuttosto estrosi, vista la presenza massiccia di glitterini. E proprio a causa di questi c'è qualche problemino di fallout, che si riesce a contenere in modo soddisfacente se si applica un primer sotto.
Fairy Dust is a white full of multicolor micro glitters. It is beautiful as a highlighter, even if I'd wear it for "evening looks" because of this massive presence of microglitters.
Fairy Dust has a fallout problem, so I'd suggest to use it above a primer.
#10 Fairy Dust
Miss Piggy's Lollipop è un bel fuchsia brillante pieno di shimmer tono su tono, bluette e violacei.
Miss Piggy's Lollipop is a beautiful bright fuchsia with pink, blue and purple shimmers.
Miss Piggy's Lollipop
Little Mermaid è un azzurro carico, anch'esso pieno di shimmer tono su tono e rosa.
Little Mermaid is a bright blue full of light blue and pink shimmers.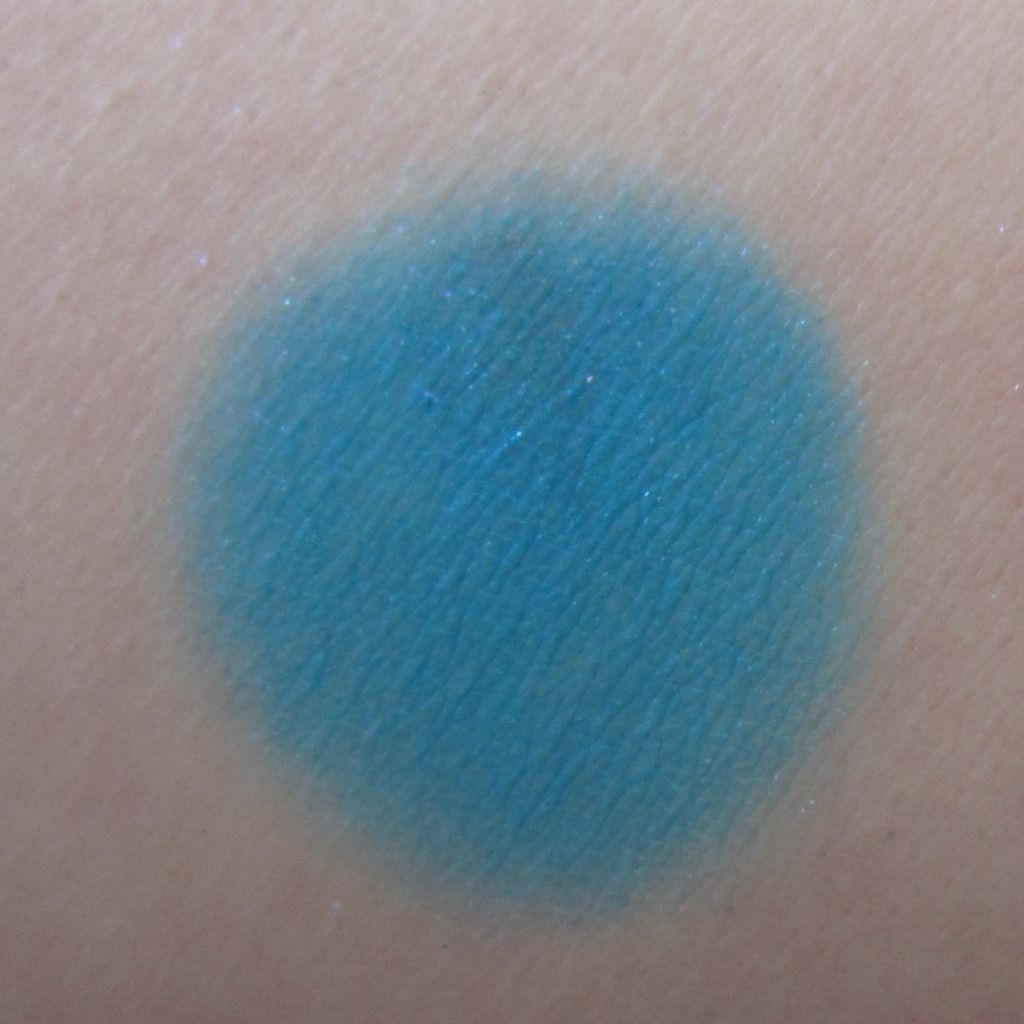 Little Mermaid
Infine Black Sparrow è un grigio scurissimo, al limite del nero, ricco di shimmer verde scuro e blu.
Black Sparrow (what a funny name!) is a very dark grey (it looks almost black) with dark green and blue shimmers.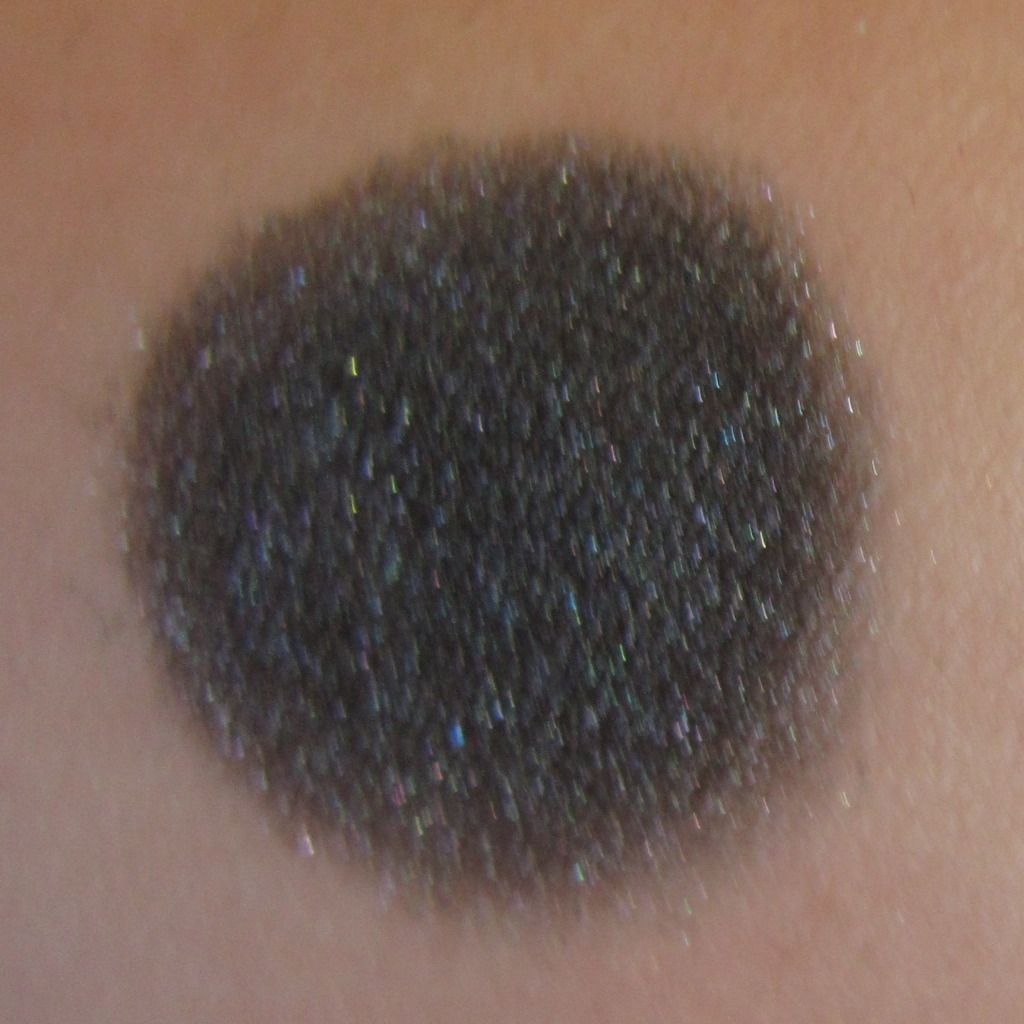 Black Sparrow
Ad eccezione di Fairy Dust, che come dicevo sopra ha qualche problemino di fallout, tutti si applicano con estrema facilità e sono ampiamente modulabili. La pigmentazione è davvero alta, come potete intuire dagli swatches, fatti senza primer e da asciutti. La sfumabilità è eccellente e la durata è molto buona: anche senza primer vanno nelle pieghe solo dopo molte ore dall'applicazione. Col primer potete aspirare ad un make up perfetto da mattina a sera.
Application is super easy for all of them, except for Fairy Dust which has a fallout problem, as I wrote above. Pigmentation is high: for my pics I applied them dry and without a primer underneath.
Blendability is excellent and also longevity is really good: even if used without a primer, they crease only after many hours. If you want that your make up looks perfect from morning till evening, simply apply a primer.
Promuovo appieno questi prodotti: la qualità è davvero buona ed il prezzo assai contenuto (2.99€ per 2.5 grammi di prodotto).
Vi lascio con qualche swatch extra di altri pigmenti che erano sold out quando sono arrivata io, tanto per darvi un'idea dei colori.
Grazie per essere qui e buona domenica!
I'm really impressed by the quality of these pigments, and they are cheap like all Essence products (2.99€ for 2.5 grams of product).
I will include the pics of other shades that were sold out when I found this collection, just to show you three of four other shades available.
Thanks for reading and watching and have a nice sunday!
#07 Safety First
#09 Be my Brightsmaid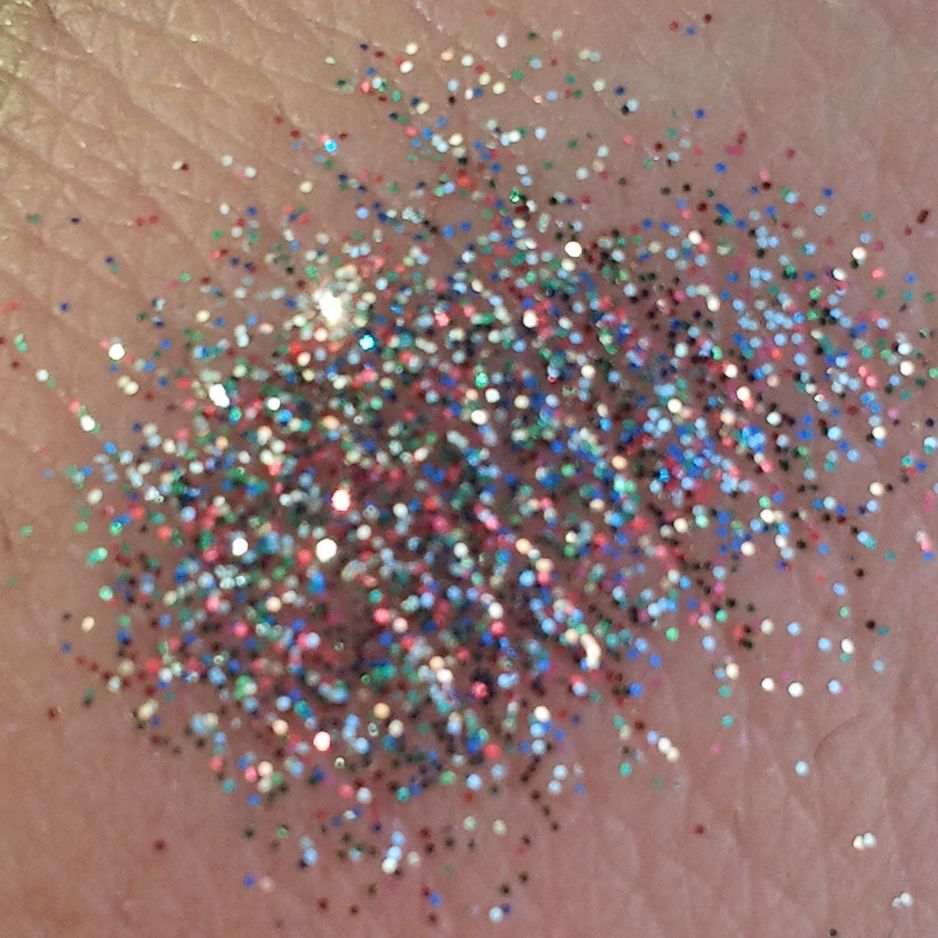 #04 Broadway Starlet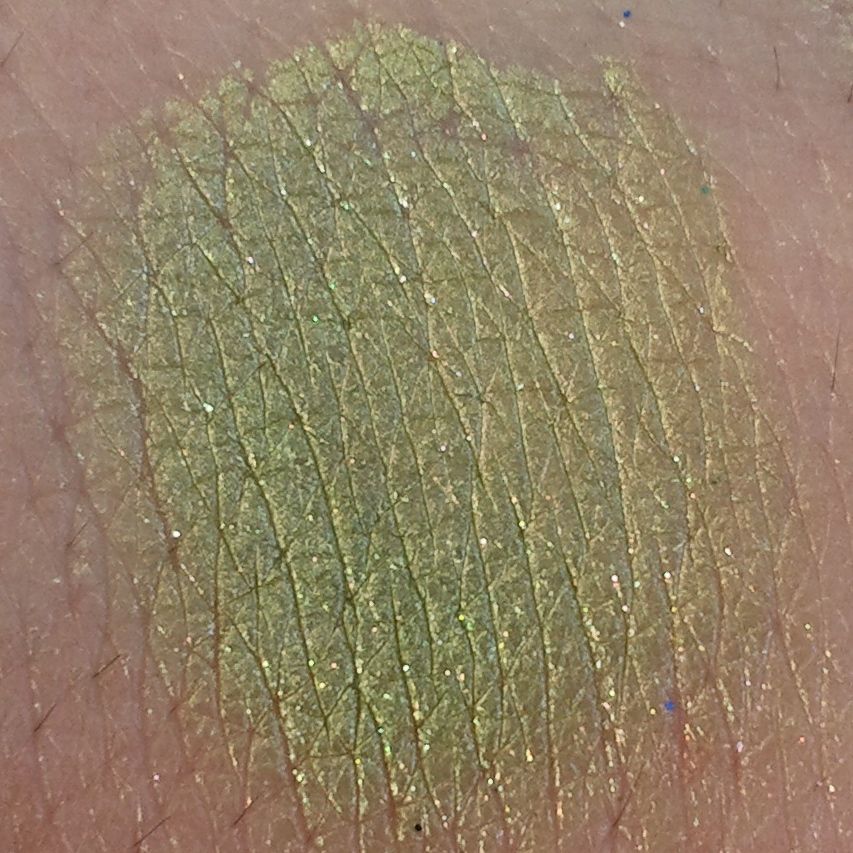 #19 Kiss the Frog