Come promesso, ecco il mio post... Bestiale. Blackie, il labrador nero dei miei suoceri, ha avuto 9 splendidi cuccioli: 4 maschi e 5 femmine, di cui due color cioccolato. A una settimana dalla nascita pesavano già 1 kg di pelo, panza e pucciosità!
As promised, here it is my "bestial" post. Blackie, the black labrador of my parents-in-law, has now 9 beautiful kids: four baby boys and five little girls (two of them are chocolate). They are soooo cute!
Ma mi sembra giusto dare spazio anche a Mordicchia, che
vi avevo mostrato qui da piccolina
, che sta crescendo benissimo, guardate quant'è bella! Ed è anche un'aspirante smaltara, appena siamo arrivati ha puntato la busta con gli smalti che avevo portato e ci si è messa a giocare, piccinaaaaaaa!
A presto con la ABC Challenge, torno ad annegare in un tripudio di "uh oh ah" nel rivedere le foto!
Also: do you remember Mordicchia, the kitty I showed you in this post? She's 7 months old now, and she's just beautiful. She likes nail polishes so much, she started playing with the bottles I took with me for the week-end as soon as I arrived!
Hope you liked this unusual post and see you soon with ABC Challenge!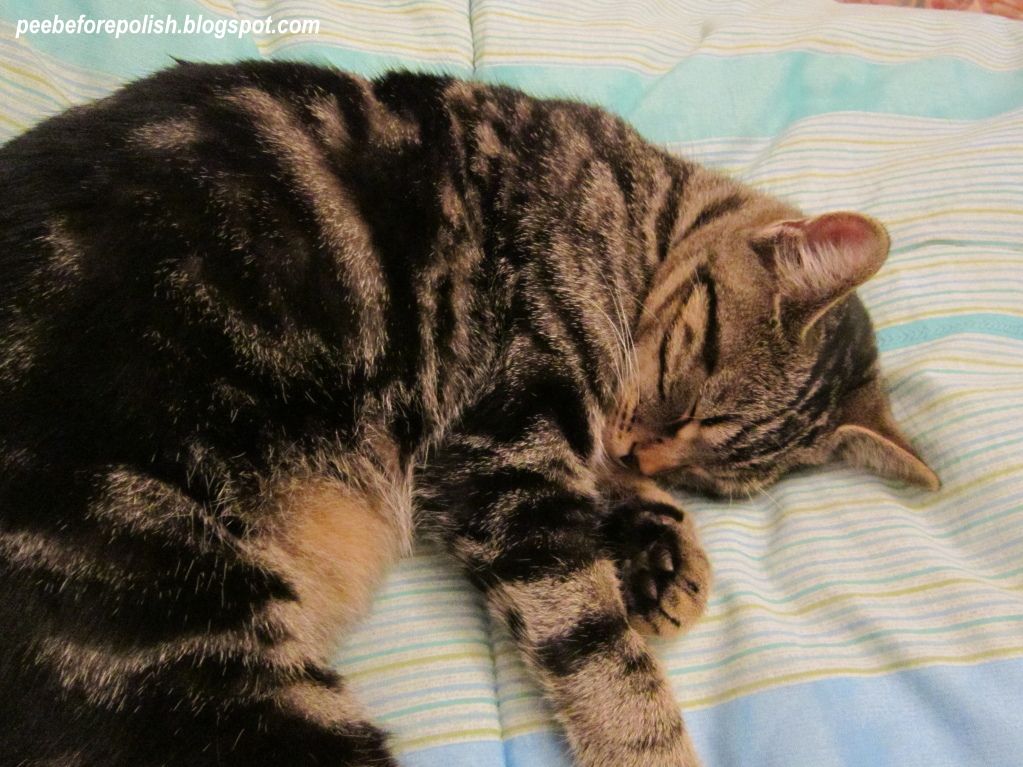 "I'm soooo tired!"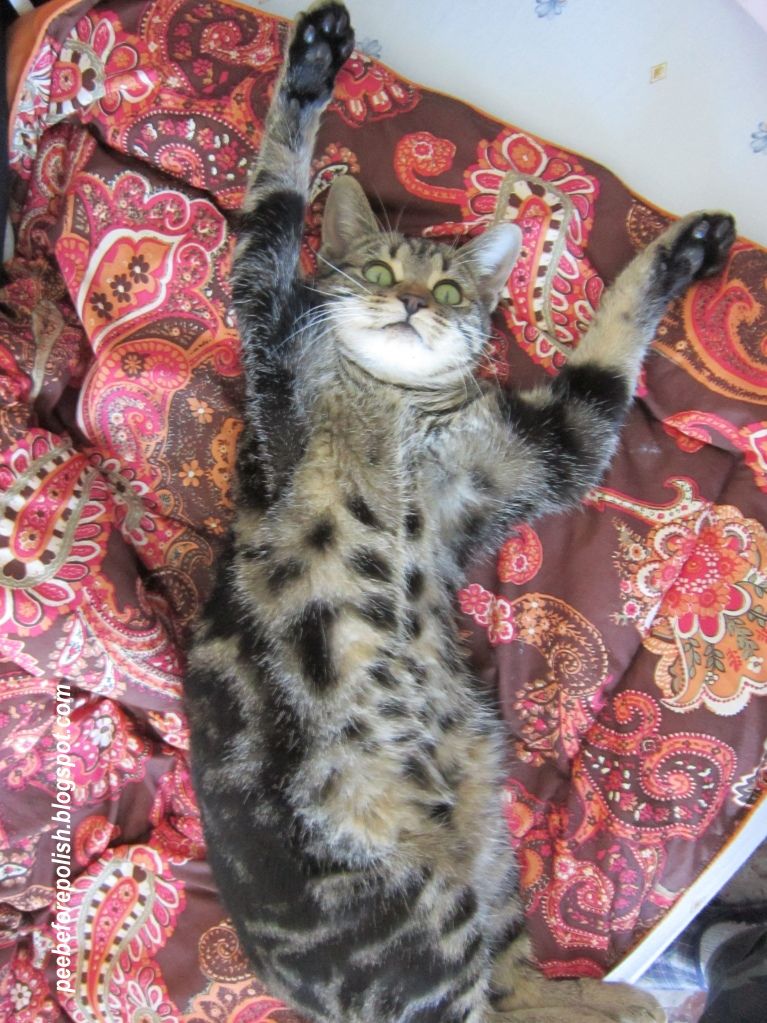 HANDS UP!