La ABC Challenge è terminata, ma non temete: abbiamo in serbo per voi, che avete avuto la buona volontà e la voglia di seguirci, tanti altri progetti!
Ho deciso di infarcire questo post di "farewell" con un po' di statistiche. Pronte?
Durante la Challenge vi ho mostrato 20 smalti singoli appartenenti a 20 brand diversi e 8 nail art.
Dei marchi mostrati, quattro sono italiani, sei europei e ben dieci di paesi extra UE.
Riguardo al mio colore predominante, svettano su tutti il viola e il verde con cinque entries cadauno; a ruota il blu od azzurro (4), il rosa (3), il rosso scuro/marrone (2) e il nero (1).
Per quanto riguarda il finish: vince il creme (5 smalti), seguito da olografico e shimmer (3 a testa), due duochrome e due neon, mentre a foil, flakies e matte è toccato un prodotto a testa.
Se volete vedere una carrellata dei miei protagonisti potete andare
sull'etichetta ABC Challenge 2012
.
Vi lascio con un collage del mio percorso e vi dò appuntamento a prestissimo!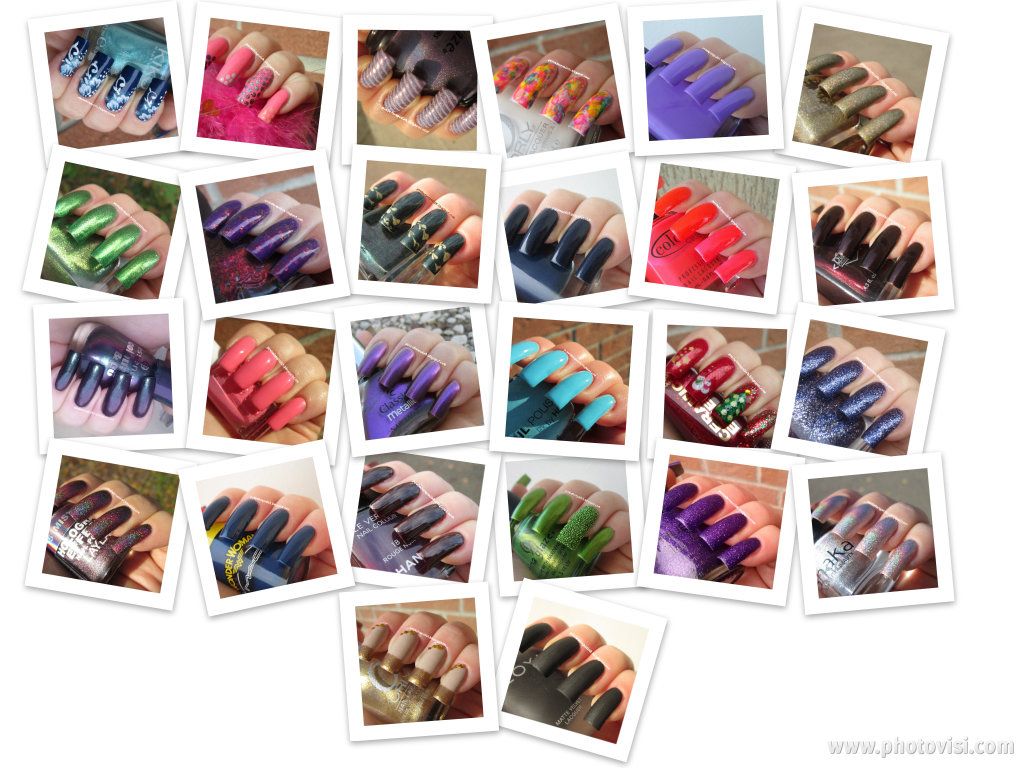 ABC Challenge is over, but as I already wrote a couple of times, we have many other projects that will start soon.
Just to say "farewell" to my first polished marathon, I have a few stats and a nice collage for you.
During the Challenge I showed 20 individual polishes of 20 different brands. Moreover I made 8 nail arts.
Four polishes were by Italian brands, six of them were by European brands and ten of them were by extra UE brands.
Green and purple were my fav colors for this marathon (5 entries each), four posts featured a blue or light blue polish, three polishes were pink, two red/brown and only one polish was black.
About the finish: creme was the most popular, holographic and shimmer followed with three entries each, then duochrome and neon (two posts each) and then matte, flakies and foil (one polish each).
If you want to see all the protagonists you can click on the label ABC Challenge 2012.
Here above there's a collage of my fav pics. That's all I have for you today, have a nice evening and see you soon!