Salve a tutte!
Post makeupposo in attesa della lettera V della ABC Challenge. Oggi vi propongo i celeberrimi Astra Soul Colour Waterproof Eyeshadows, che davvero hanno bisogno di pochissime presentazioni visto il grande successo che hanno avuto.
Disponibili in 12 colorazioni, sono ombretti cremosi scriventissimi e davvero durevoli. Io ho acquistato il #02, un rosa delicato con riflessi dorati; il #04, un bel verde acqua intenso; il #05, un azzurro cielo brillante, e il #06, un viola altrettanto vibrante.
Come accennavo, la pigmentazione è davvero eccezionale. Se è vero che il prodotto presente nei barottolini è poco, è altrettanto vero che ne basta un'inezia per avere una resa eccellente - e che il prezzo è davvero piccolissimo, €3 cadauno.
Il verde e l'azzurro si stendono molto bene, con una facilità estrema. Il viola, invece, è un po' duretto e necessita di essere lavorato con più attenzione. Anche per il rosa bisogna fare un po' di lavoro extra perché il colore tende a non essere omogeneo.
Nonostante io li abbia applicati sempre senza base, la durata è sempre stata incredibile. Li applicate e lì rimangono per ore ed ore. Ovviamente il rovescio della medaglia è che non è agevolissimo sfumarli, dovete davvero essere velocissime: io puccio direttamente il blending brush nel colore e poi procedo all'applicazione e alla sfumatura nella piega dell'occhio.
Questi ombretti possono essere anche usati come eyeliners, sono splendidi anche così, ma attenzione: buona la prima! Se doveste sbagliare, sarà impossibile correggere l'errore e dovrete struccarvi tout court.
E voi vi siete lasciate contagiare dalla mania per questi waterproof eyeshadows? Se sì, quali colori avete scelto?
Vi dò appuntamento a domani e vi auguro una splendida serata!
Hi ladies!
Today's post is about a product which is having a huge success here in Italy. Last summer Astra, an Italian cheap brand, has launched a line of waterproof eyeshadows (available in 12 colours) which are cheap but have an excellent quality.
These cream eyeshadows have an amazing, excellent, exceptional pigmentation and bright and vibrant shades. I picked #02, a delicate pink with golden reflects; #04, an intense aqua green; #05, a bright sky blue, and #06, a vibrant purple.
The quantity contained in the little pot is not huge, but you need a very small quantity for every look; moreover, they're really cheap (3€ each).
Application is easy for #04 and #05; #06 is more difficult to work with because it is more solid.
I have always applied these beauties without a primer or a base, and they last for hours, hours and hours. They dry super fast and fix on your lid so you have to be very fast if you want to blend them. I usually use a very small quantity of product on my blending brush and I immediately blend it in my crease.
Also, they are gorgeous if used as eyeliners: of course, since they fix almost immediately, you have to correct any kind of mistake with a make up remover.
I know that Astra is sold only in Italy, but I wanted to share this review with my international readers anyway... Maybe you will visit Italy one day and will make some shopping!
That's all I have for you today, thank you for reading and see you tomorrow with another post of our ABC Challenge!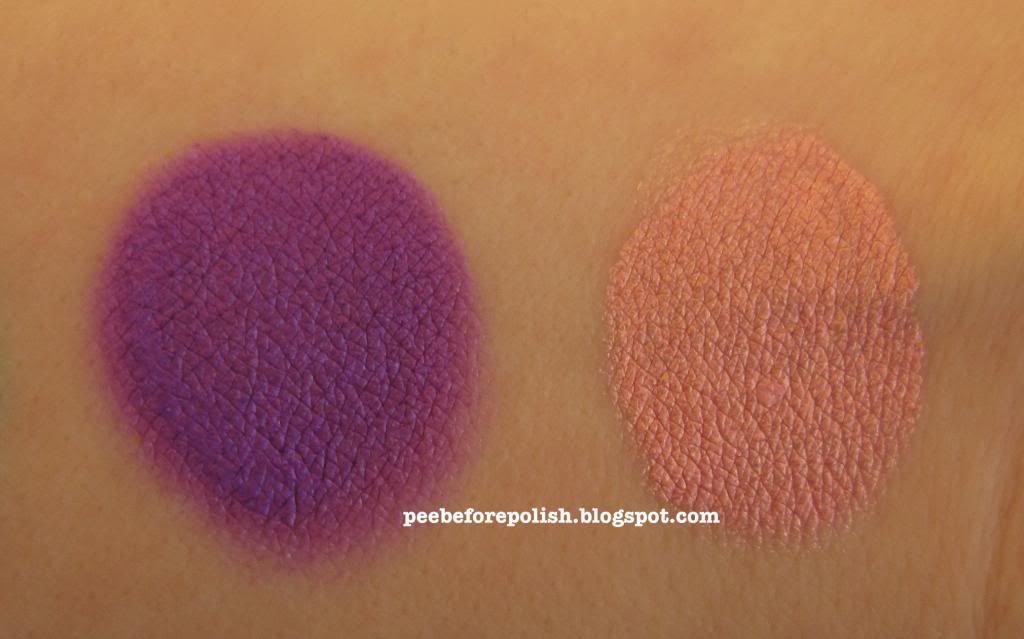 #06 and #02 in the shade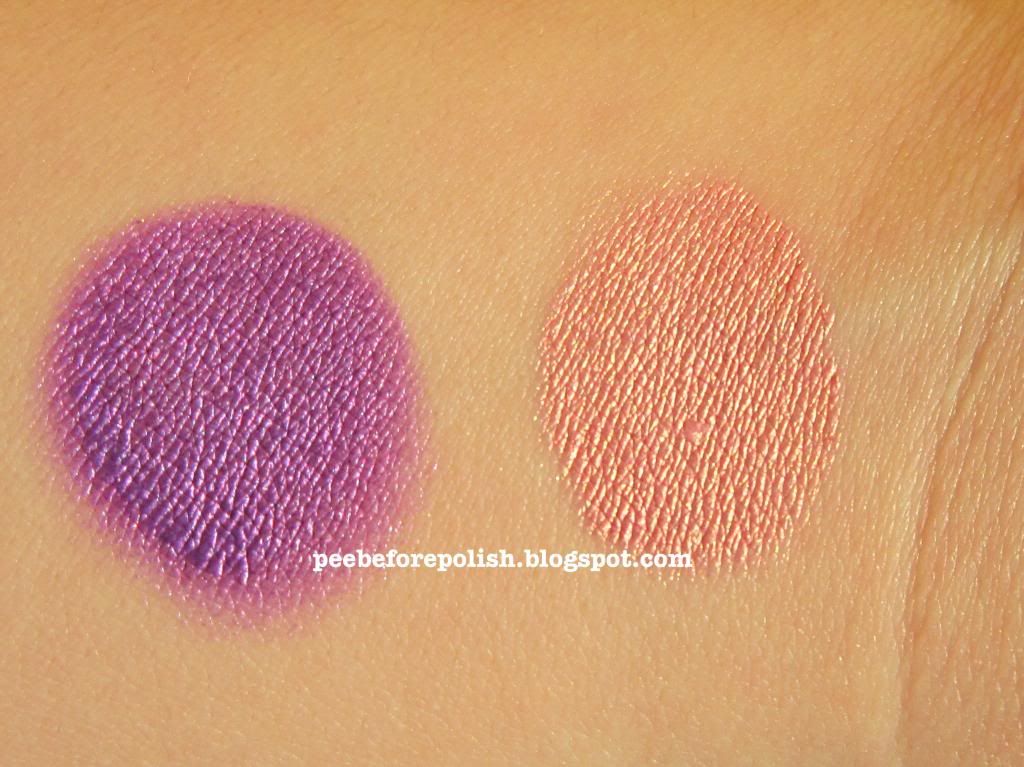 #06 and #02 in direct sunlight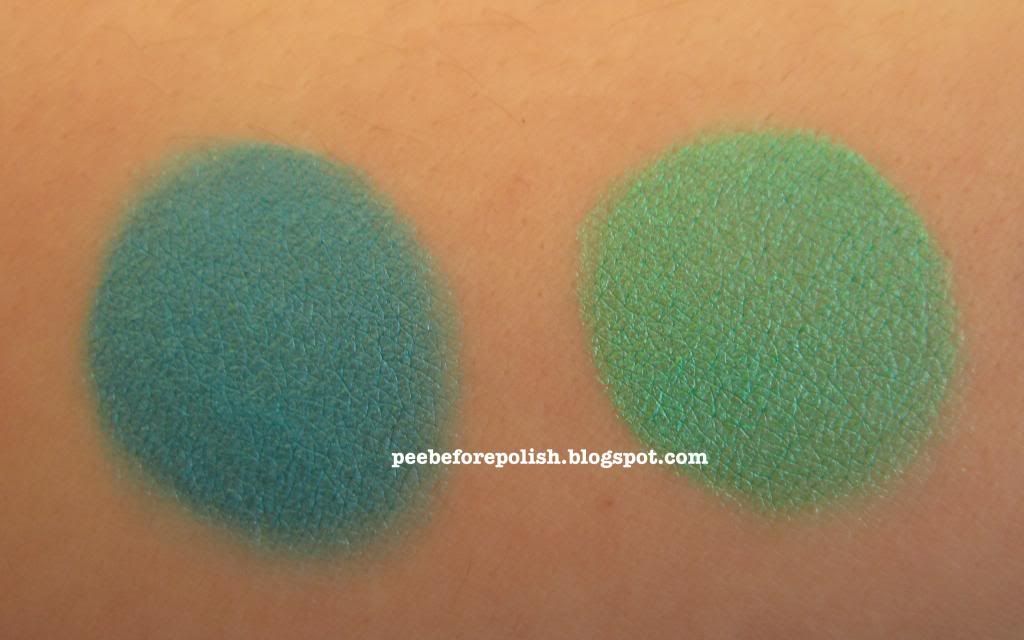 #05 and #04 in the shade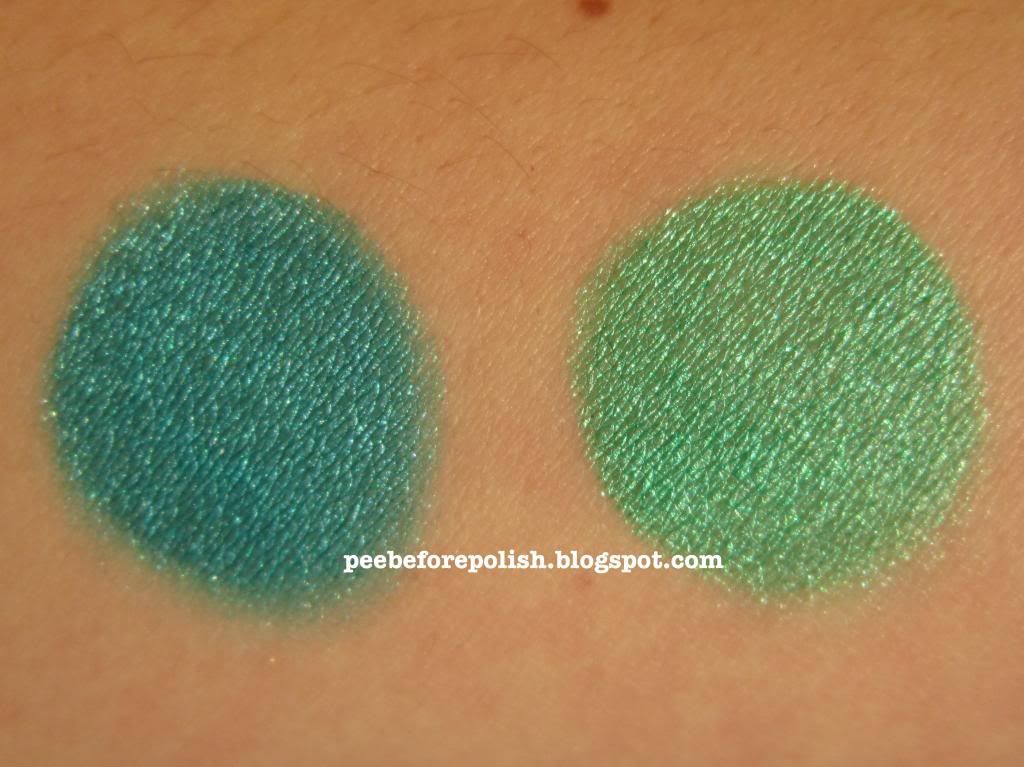 #05 and #04 in direct sunlight