Buona domenica a tutte!
Ormai orfana, per qualche mese, della Formula 1, ho trovato conforto nel mondo smaltifero. Ma visto che ci voleva qualcosa di veramente speciale per tirarmi su di morale, quale miglior scelta di un tripudio di glitter, di festosi rossi o di un holo scattered multiriflettente?
Appunto: eccomi qui a presentarvi la Naughty or Nice Collection di Orly, che si candida ad ornare le nostre unghie per la stagione invernale e per le feste.
Hi ladies!
Today I'm going to show you a little preview of Orly Naughty or Nice Collection.
I really like it, because it includes my two favourite finishes (holographic and glitter) in different combinations.
I also think that this overdose of glitters is a great, even if classic, choice for the Xmas period.
---
Unlawful è un rosso creme con un tocco di rosa, e viene descritto come "lucido e goloso come la mela del peccato": ed in effetti si abbina benissimo alla mia tazza con la tentatrice Grimilde!
Unlawful is a red creme with a touch of pink. On the press release it's described as "glossy and tempting such as the sinful apple": in fact it looks great with my Evil Queen mug. And we all know that the Evil Queen is an expert of dangerous apples!
---
Torrid è un rosso intenso con shimmer tono su tono che gli conferisce quasi un aspetto metallescente.
Torrid is an intense, deep red with a red shimmer and almost has a metallic look.
---
Halo è un concentrato di glitter argento (predominanti) ed oro in base trasparente. Perfetto da solo o da usare per un festoso layering.
Halo has a clear base with lots of silver and gold glitters. It can be used alone or for a cool layering.
---
Miss Conduct è un magenta con effetto holo scattered generosamente distribuito. Vi anticipo che è il mio preferito, e non era facile accaparrarsi questo titolo in mezzo a cotanti glitter, ma quando lo vedrete swatchato capirete perché.
Miss Conduct is a pink magente with a gorgeous holo scattered finish. This is my favourite of the collection, and you'll easily understand why when you'll see its pictures!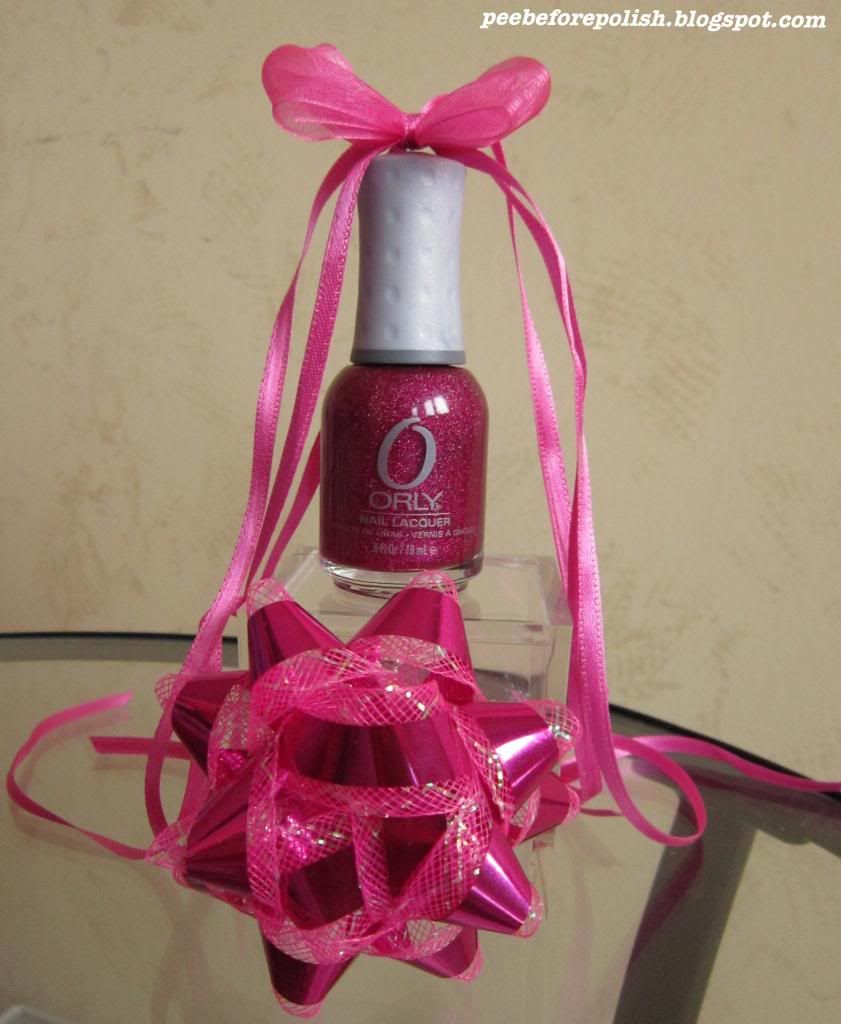 ---
Angels Eyes è un azzurro intenso con glitter esagonali olografici ed azzurri. Anche in questo caso, bellissimo sia da solo che layerizzato.
Angels Eyes has an intense blue base with hex holo and blue glitters. This one too can be used alone or for a layering.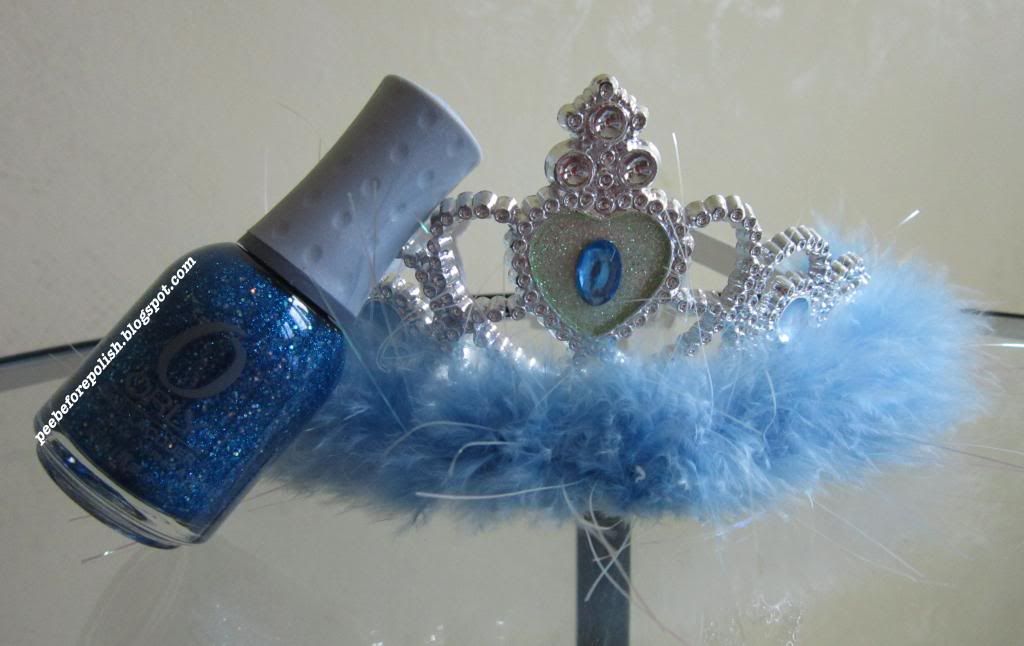 ---
Infine, Devil May Care: trionfo di piccoli glitter rossi e glitter esagonali più grandi e dorati in base trasparente. Nomen omen!
Last but not least, Devil May Care: lots of small red glitters and bigger hex gold glitters in a clear base. Its name is a guarantee!
---
Come spesso accade con le collezioni invernali, la Naughty or Nice viene proposta in set regalo da tre pezzi contenenti piccoli gadgets in omaggio.
Il primo set contiene Halo, Devil May Care e Torrid ed include una pochette.
Naughty or Nice Collection includes three super nice gift sets with a small gadget for free.
The first set includes Halo, Devil May Care and Torrid with a nice and elegant pochette.
Il secondo set invece propone Halo, Miss Conduct e Angels Eyes e regala dei guanti di pizzo a mezze dita.
The second set includes Halo, Miss Conduct and Angels Eyes and a pair of lace gloves.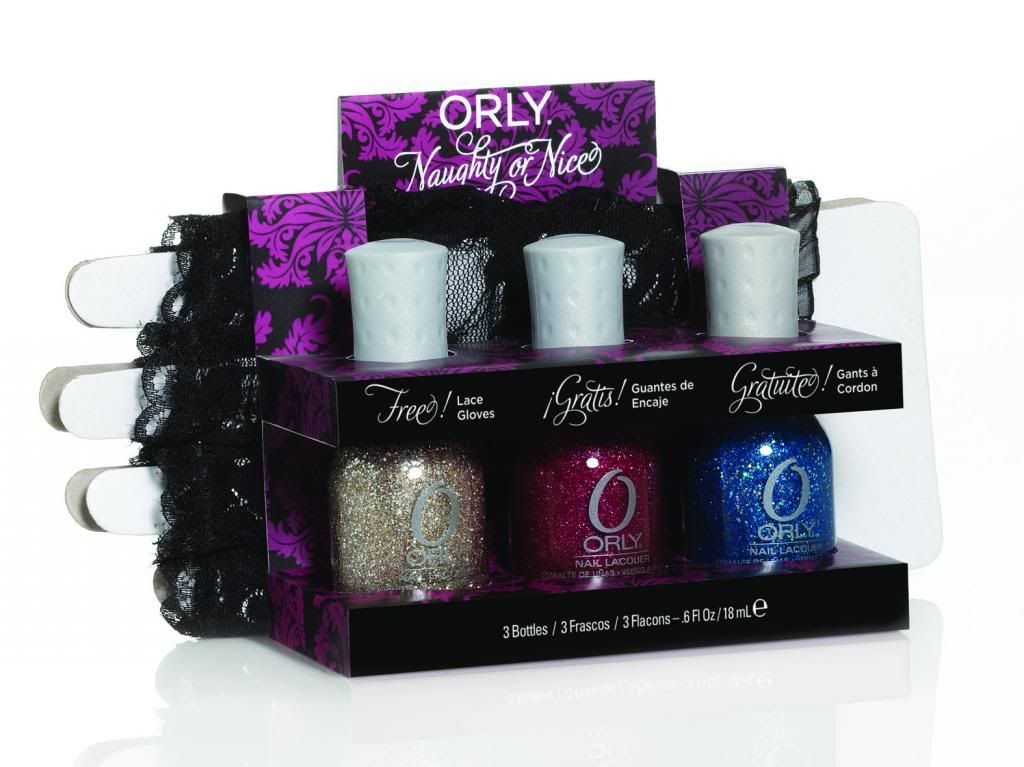 Infine, se preferite la mascherina da notte con la scritta Naughty o Nice, potete orientarvi sul set con Unlawful, Devil May Care e Miss Conduct.
In the end, if you prefer a night mask with written Naughty or Nice, you can pick the third set which include Unlawful, Devil May Care and Miss Conduct.
Per oggi è tutto, a prestissimo con gli swatches!
That's all I have for you today, see you soon with swatches and reviews of these polishes!
Sito web di Ladybird House
Pagina Facebook
*** Gli smalti del post mi sono stati inviati a scopo valutativo. Tutti gli altri oggetti sono stati acquistati da me ***
*** Nail polishes in this post were sent me for review. All the other items were bought by me ***