Buonasera bellezze!
Post rapido per mostrarvi una semplice nail art geometrica che ho realizzato col
Basic Beauty #49
come base.
Utilizzando il nastro adesivo per essere più precisa, ho creato dei triangoli ed altre figure geometriche di dubbia esistenza applicando l'Orly So Go-Diva (che avete già visto in azione
qui
), ovvero un festoso glitter con base trasparente e particelle luccicanti quadrate ed esagonali color bronzo/rame.
Sul pollice potete vedere invece in azione due passate di So Go-Diva.
Come tutti i glitter della Flash Glam che ho provato, So Go-Diva ha formula corposa ma facile da stendere ed asciuga in modo sorprendentemente rapido.
Chiaramente questo genere di smalto dà il meglio di sé per il layering o per le nail arts, dunque ci si può giocare sostanzialmente all'infinito, basta un po' di fantasia.
Per oggi è tutto, ci becchiamo mercoledì con la G della ABC Challenge!
Hi ladies!
A quick post just to show you a simply geometrical nail art I created with Basic Beauty #49 as base color.
I used scotch tape to create triangles and other geometrical forms by applying Orly So Go-Diva (I've already showed you it here).
So Go-Diva is a mix of smaller copper/bronze squared glitters and bigger hex glitters in a clear base.
On my thumb you can see two coats of So Go-Diva over Basic Beauty #49.
Like all the other polishes from Flash Glam FX Collection I've tried, So Go-Diva has a thick but easy to apply formula and it dries fast, which was a nice surprise because I used a great quantity of product for my creations.
Obviously this kind of polish is great for layering and other kinds of nail arts, so you can play and have a lot of fun with it.
That's all I have for you today, thank you for reading and watching and have a nice evening!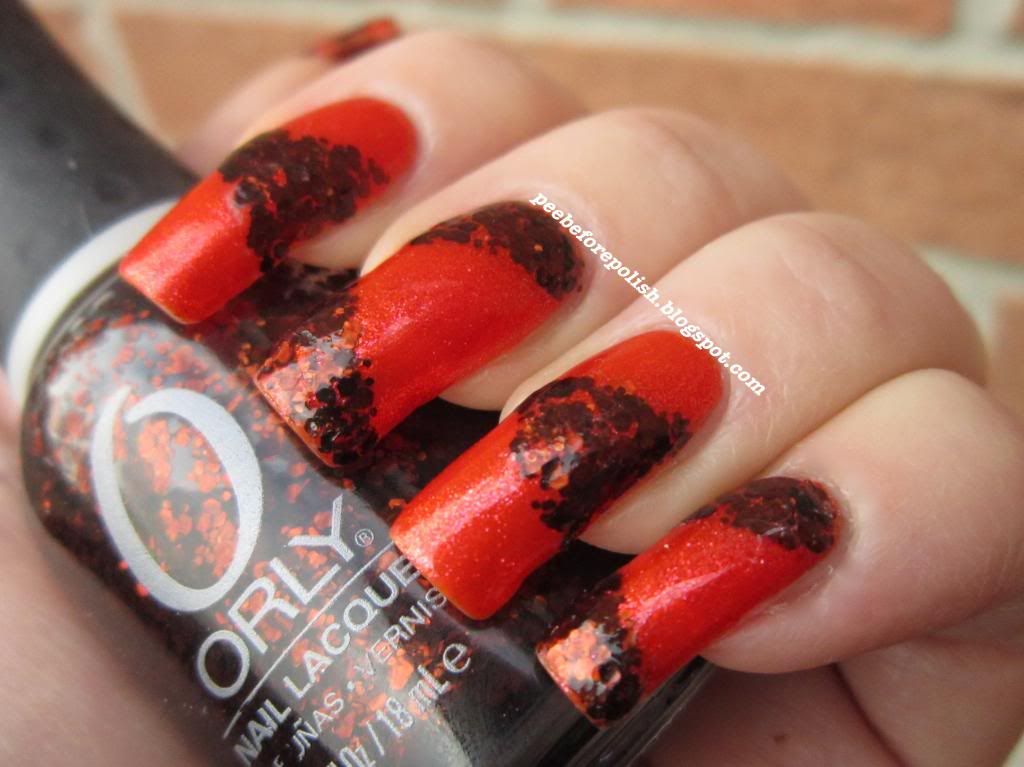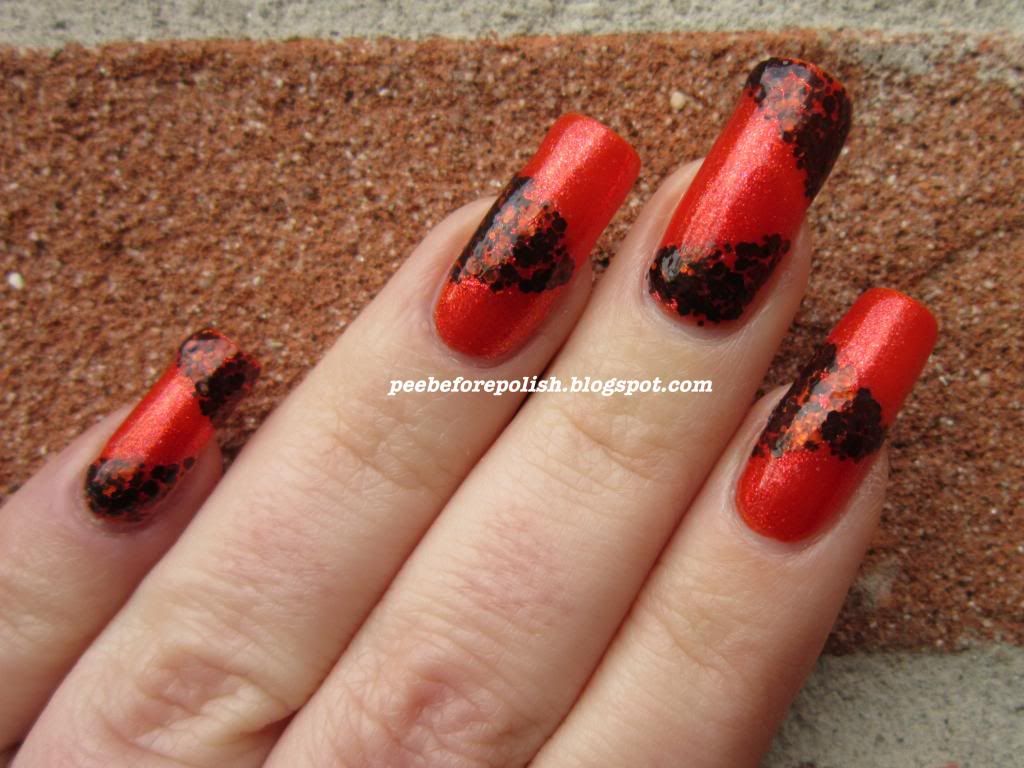 *** Orly So Go-Diva mi è stato inviato per essere recensito ***
*** Orly So Go-Diva was sent me for review ***