Hi ladies!
Welcome back to our ABC Challenge, today's post is about letter G.
I decided to create a glitter gradient manicure, using two nail polishes by CND: Plum Truffle and Plum Truffle Sparkle. These two polishes were sold in a set which was created for Winter 2011.
Plum Truffle is a super bright plummy wine red with a creme finish. It has an amazing pigmentation (one coat in my pics), it dries super glossy and has an excellent longevity too.
Plum Truffle Sparkle is its companion effect. It has small, pink glitters in a clear base.
I used it to create a "classic" glitter gradient on my nails, except for ring fingers, where I did a sort of accent nail with a reverse gradient.
I love this manicure, even if I used a glitter polish the final effect is very subtle, delicate and feminine.
That's all I have for you today, thank you for reading and watching and don't forget to take a look at the entries of the other wonderful ladies!
Ciao ragazze,
e come al solito bentornate al nostro appuntamento settimanale con la ABC Challenge.
Per la lettera G ho deciso di cimentarmi in una glitter gradient (che io stia andando un po' in fissa?) usando due smalti CND: Plum Truffle e Plum Truffle Sparkle, racchiusi in un set lanciato per Natale 2011.
Plum Truffle è un prugna molto brillante dal finish creme. Ha un'eccellente pigmentazione (solo una passata nelle mie foto), asciuga rapidamente e con un aspetto molto luminoso e ha durata molto buona.
Plum Truffle Sparkle è l'effect che è stato appositamente per lo smalto di cui sopra. Ha base trasparente con particelle glitter rosa molto piccole e discrete. Con questo signorino ho creato una gradient classica (tranne che per gli anulari, su cui ho realizzato una gradient "inversa").
L'effetto finale mi è piaciuto moltissimo, trovo che sia molto elegante e delicato. E voi che ne pensate?
Per oggi è tutto, come sempre vi invito a sbirciare le entries delle altre donzelle e vi auguro una splendida giornata!
Plum Truffle worn alone - in the shade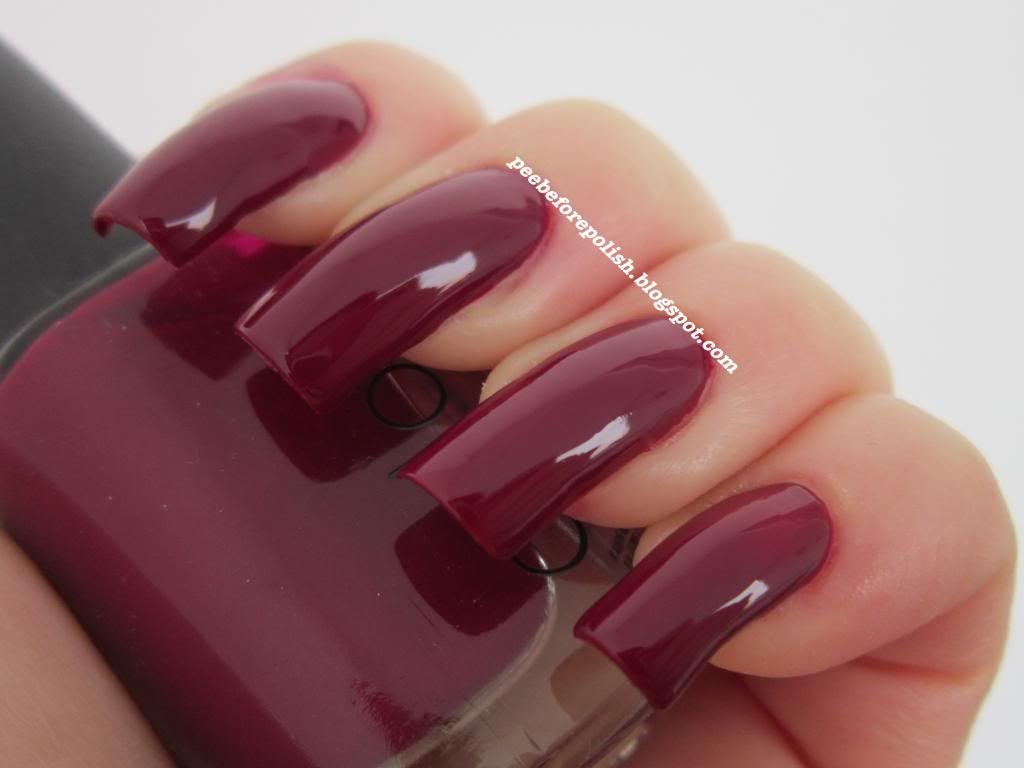 Plum Truffle worn alone - in the shade
*** I prodotti del post sono stati un omaggio di Ladybird House, distributore italiano di CND ***
*** The products in this post were sent me for review ***
Applicazione / Application

4.5/5

Asciugatura / Drying time

5/5

Coprenza / Pigmentation

5/5

Durata / Longevity

4.5/5

GIUDIZIO FINALE / OVERALL

4.75/5