Hi ladies!
Oh my God, I can't believe we are already to letter T!
Anyway, I'm sooooo happy that here in North Italy the weather is a bit better and I finally can wear a neon polish.
Today I'm going to show you Color Club Tangerine Scream, a stunning orange neon shade from Electro Candy Collection for Summer 2009.
Tangerine Scream also has a gorgeous and unusual (for a neon polish) light shimmer. It dries matte so I applied a top coat for my pics. I did three coats of product for every nail, except for my ring finger where I used one coat of Orly Dayglow and two coats of Tangerine Scream.
This polish is a bit on the sheer side, after three coats my nail line was still a bit visible. But I don't mind, its formula is absolutely perfect, it applies easily and evenly. It also dries quite fast and has a good longevity.
That's all I have for you today, thank you for reading and watching and have a nice evening!
Ciao ragazze!
Mi sembra incredibile di essere già arrivate alla lettera T. Finalmente questa primavera avara di sole ha deciso di concederci qualche giorno di tepore, e ovviamente io mi sono precipitata ad indossare uno smalto neon che non vedevo l'ora di mostrarvi, il Color Club Tangerine Scream (collezione estate 2009 Electro Candy).
Tangerine Scream è un arancio abbagliante con la particolarità di essere anche shimmer. Come tutti i neon asciuga con un finish satin-matte, per cui ho applicato un top coat per le foto. Tre passate per ogni unghia, fuorché sull'anulare, dove ho layerizzato due mani di Tangerine Scream sopra una di Orly Dayglow. Insomma, avrete capito che è un tantinello sheer (controluce si può "apprezzare" la linea dell'unghia laddove non c'è la base bianca). Compensa con una formula fantastica, a dir poco perfetta, un'asciugatura rapida e una durata molto buona.
E anche per oggi è tutto, a presto e buona serata!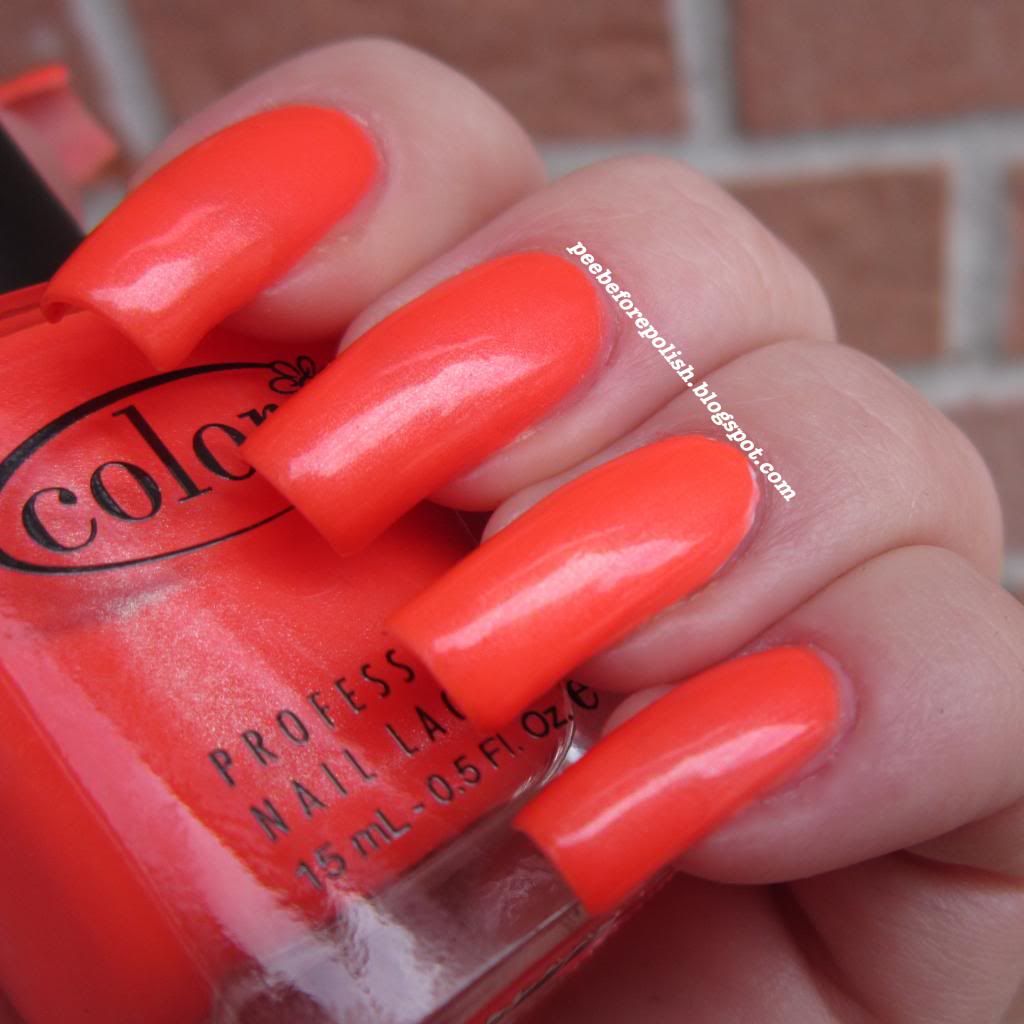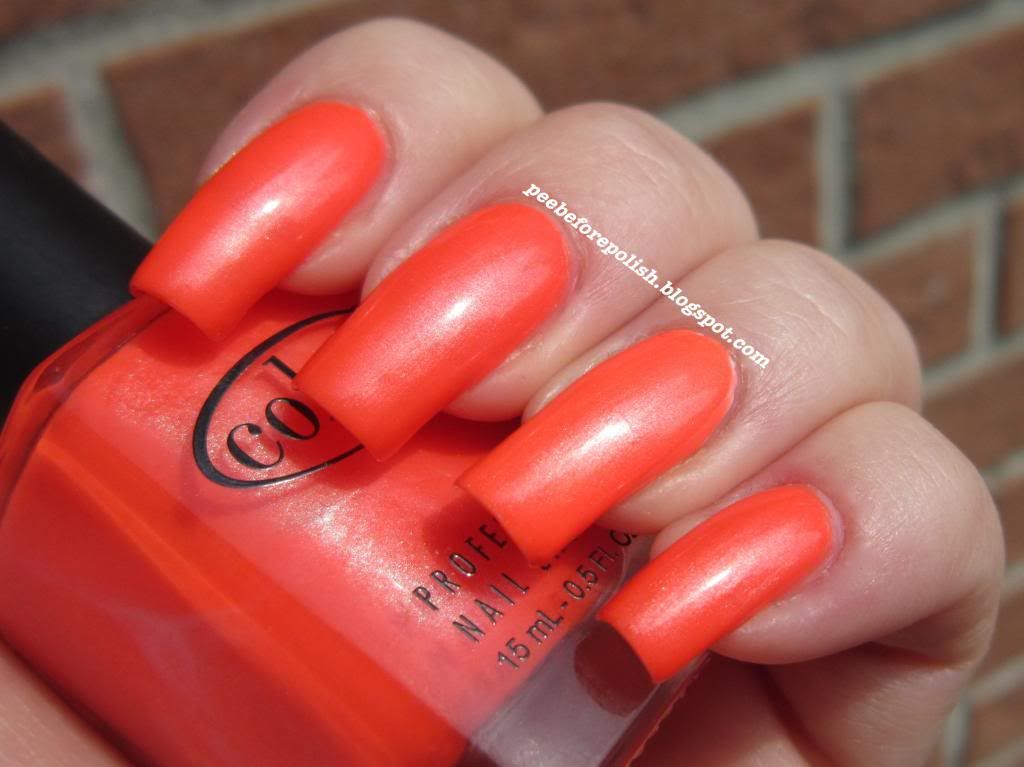 Applicazione / Application

5/5

Asciugatura / Drying time

4.5/5

Coprenza / Pigmentation

3/5

Durata / Longevity

4.5/5

GIUDIZIO FINALE / OVERALL

4.25/5