Buonasera a tutte!
La stanchezza da lunedì mi pervade, per cui oggi sarò particolarmente stringata... Almeno per oggi bando alla mia logorrea!!!
Lo smalto del giorno è China Glaze Something Sweet, un rosa baby dal finish creme, femminile e davvero adatto ad ogni contesto. Di solito non amo il rosa, a meno che non si accompagni a massicce quantità di glitter, ma Something Sweet mi ha davvero colpita ed affondata: amore puro!
L'applicazione è un tantino difficoltosa, non è semplice stenderlo in modo omogeneo; una passata di un buon top coat, per fortuna, livella il tutto. Due mani per la coprenza perfetta, l'asciugatura è rapida e la durata ottima, in perfetta media China Glaze.
Adoro i colori pastello cremosi, sono la base perfetta per un
festoso layering
, uno stamping od una nail art. Spero che sia piaciuto anche a voi, grazie per la visita e buona serata!
Hi ladies!
It's Monday again and I'm very, very tired! This post will be short and quick, which is quite unusual for a chatty person like me!
The nail polish of the day is China Glaze Something Sweet, a soft baby pink with a creme finish. I'm not a huge fan of pinks (with the exception of pink glitters), but I'm in love with this shade, such delicate, feminine and girly.
Application is a bit tricky, its formula is quite streaky. Luckily, a good top coat will help to get an even result. Two coats in my pics, it dries fast and has an excellent longevity too.
I love pastel colors like this, I think they're the perfect base for a funny layering, or stamping, or nail arts. Hope you like it too, thank you for reading and watching and have a nice evening!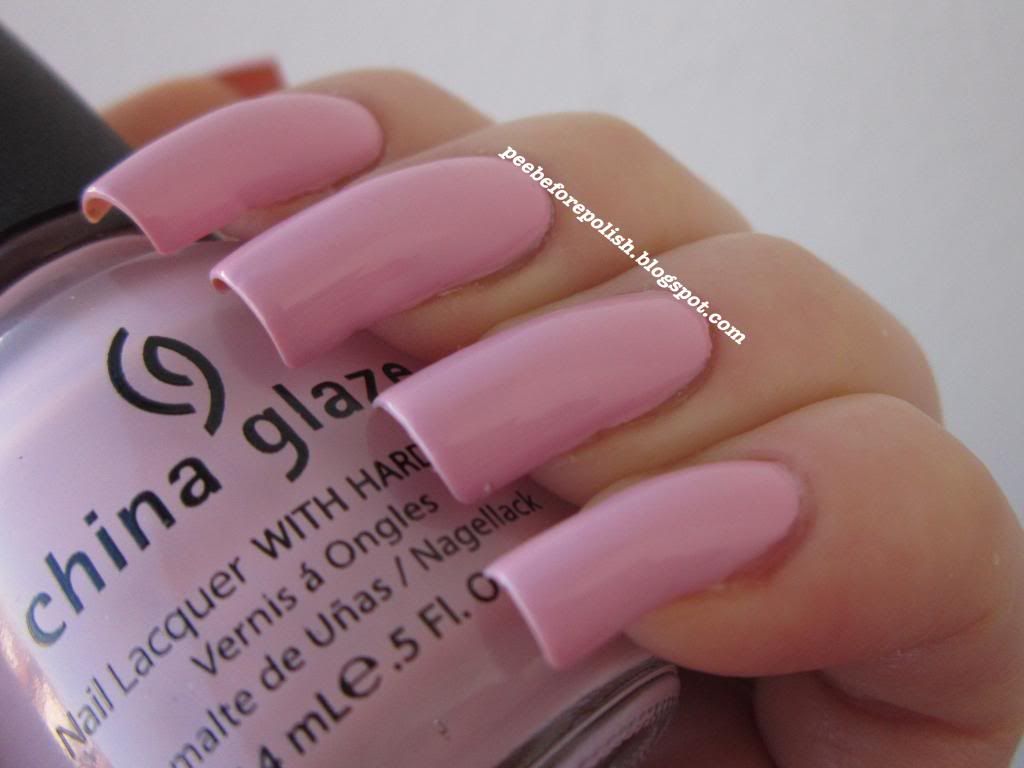 Applicazione / Application

3/5

Asciugatura / Drying time

4.5/5

Coprenza / Pigmentation

4.5/5

Durata / Longevity

5/5

GIUDIZIO FINALE / OVERALL

4.25/5